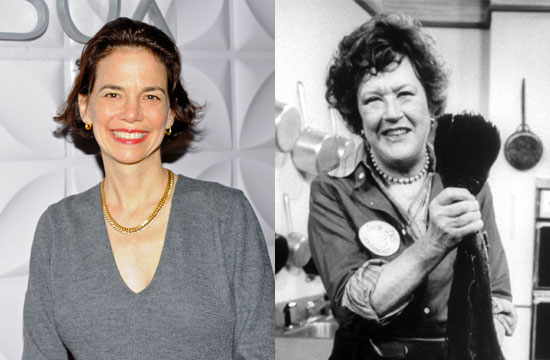 It is truth universally acknowledged, that a man or woman in possession of some cooking talent must want Julia Child to be their beloved, doting aunt. Few remember, however, that the former espionage agent could be pretty harsh with people she thought were food idiots (for instance, she was absolutely not a fan of a homage-paying, foul-mouthed blogger's "flimsiness"). And though the Editor-in-Chief position at Food and Wine Magazine is now a solid position of power, Dana Cowin revealed to Eater in an interview that when she first started out, Julia Child knocked her out with a single sentence during the Aspen Food and Wine Classic:
When I got the job with Food & Wine, I didn't know that much about food. As editor-in-chief, I was the moderator of a panel of the most esteemed talent that was here. Julia Child, Marcel Hazan, Jacques Pepin, Patricia Wells. I had my questions prepared, I'd studied, I wanted to be sure I brought forth the F&W brand, which we were tweaking to make more about trends, among other things. So my fourth question, in an hour panel, I asked Julia Child, "What trends are you seeing?" She replied, "That is a media question, and I don't answer media questions."

I looked at my list of questions and realized they were all media questions. I was ten minutes in. I couldn't recover. It was in all my time at F&W, my most painful hour.
Many years later, the formidable Cowin laughed that she was a "young weak animal" back then, which makes Julia Child, we don't know, a lumbering elephant of cuisine with balls of steel, forever.
[h/t Eater]
Have a tip we should know? tips@mediaite.com