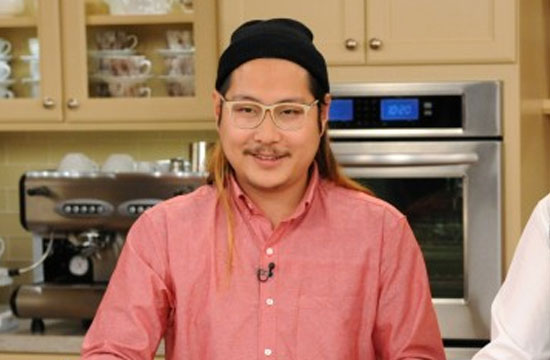 Now that Mission Cantina is open, and their newly-introduced burritos seem to be flying off their takeout-only shelf (ordering a burrito for sit-down service is weird, yo), Danny Bowien tells Grub Street that he's legitimately thinking of opening a full-time Mission Burrito — and that, in fact, he's wanted to run a burrito restaurant since he started his career.
"That's been a plan of ours since the beginning, but first, we wanted to do our version of real, weird Mexican food," he said, adding that he also wanted to offer delivery service; hence, burritos. "Tacos don't travel very well — it's not like Chinese food, which is the most forgiving of all the delivery food. I thought a to-go burrito would be a good segue."
As of now, Bowien doesn't have a set opening date (though he promised that he'd start as soon as possible), but for New Yorkers who just cannot wait to put an actual good burrito in their mouths, where have they been?, he has seven varieties of burrito available at Mission Cantina.
Dear Santa Bowien, please give us a burrito restaurant soon, for we have so few burrito places in New York City. Please also bring back Mission Chinese, for we miss your LSD wings. Also, while we're making irrationally entitled foodie requests, please figure out how to make bagels. (We think you could do bagels.)
RELATED:
Danny Bowien's Mission Cantina Is Officially Coming, Everybody Freak Out
Last Call: Here's What the Burritos Mission Cantina Won't Be Serving Look Like
Danny Bowien's Valentine's Gift to You: Mission Cantina Delivers
Have a tip we should know? tips@mediaite.com