A Giant Papier-Mâché Penis Was Once Bike-Chained To The Union Square Cafe, & Other Danny Meyer Stories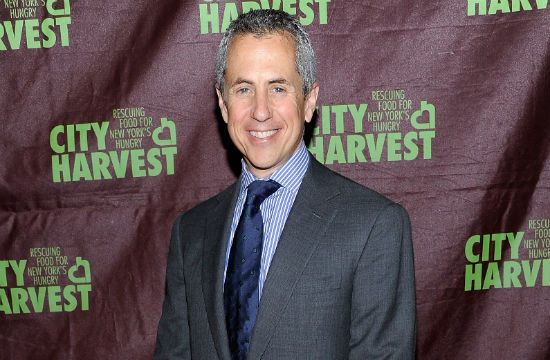 Danny Meyer doesn't fuck around with hurricanes. Despite not having power in his own home after Hurricane Sandy, he not only successfully reopened several Shake Shacks the day after the storm, but he also dragged himself above SoPo to the French Institute Alliance Française on Thursday of doomsweek to participate in his scheduled Creative Leaders talk. But, he was uber-casually dressed in a terrible fleece vest, so, you know, he's still human.
At this juncture, you may be wondering what qualifies Danny Meyer to be a creative leader for the Alliance Française, but, as we were pleasantly surprised to learn, his parents lived in France for years (his older sister was, in fact, conceived in France) before moving to St. Louis to raise the Meyer clan. There was Beaujolais Nouveau on the dinner table every night (which seems odd for summer, but okay), and they had a dog named Ratatouille. Like, in the 60s. Way before Pixar. What could be more French? Certainly not Danny's Jewish grandmother making him (pork) ribs for every birthday.
Growing up in St. Louis, Meyer recalled that the food was bad, but the people were really nice. Thus, he began the creepiest most hospitable restaurant group Manhattan has ever seen.
"One hundred percent of any restaurant I've ever done is about trying to recapture food memories," he said, remembering the still-standing frozen custard mecca of St. Louis Ted Drewe's, whose parking lot was considered a community gathering space.
"If the Cardinals lost, you'd go there to commiserate," he admitted. "If the Cardinals won, you'd go there to Missouriate."
…That's a terrible line, but he also made a great point about how he strives with the Union Square Hospitality Group to cook everyone's "second favorite" versions of their dishes, after their mom's or grandmother's or Ina Garten's, or whomever's. His focus is not on winning you over but on reminding you of what you love about a dish.
He also strives, in training his staff, to encourage them to treat solo diners with respect — the same respect they pay a party of a dozen, virtually guaranteed to leave an enormous tip. Those of us who quietly slip into Blue Smoke alone on a Tuesday with a book to order a plate of hush puppies appreciate it, Danny.
Unfortunately, promoting hospitality to this extent occasionally comes back to bite him. Example: the time he caught Union Square Cafe's head chef making out with the sous chef in the walk-in. (And Anthony Bourdain insisted it never happened in real life…) As it turns out, the head chef wound up stealing the sous chef away for a romantic Thanksgiving weekend — the first Thanksgiving Union Square Cafe was in business. Danny figured he could handle the dining room on his own, surmising that it would be dead on a holiday. WRONG, DANNY MEYER. People can't stand being cooped up with their families on Black Friday. He had the worst service of his life that night but, on the upside, it came on the heels of the restaurant's first Greenwich Village Halloween Parade, during which he was warmly welcomed by the neighborhood when some friendly patrons bike chained an enormous papier-mâché penis to the front awning.
More fun St. Louis facts: Danny Meyer attended the same high school as Jon Hamm, Ellie Kemper, and Todd Aiken.
Have a tip we should know? tips@mediaite.com