WATCH: Dine-and-Dashers Run Over the Applebee's Waitress Who Chased Them Down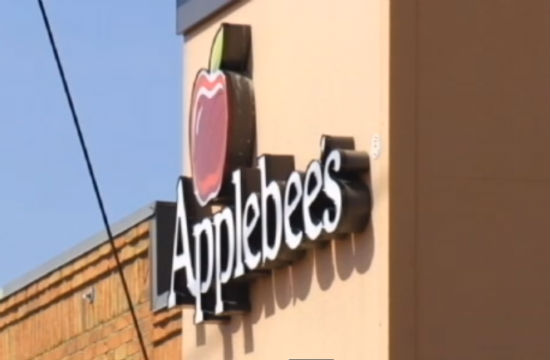 This is what our current television landscape of benign men-turned-anti-heroes has led to. What started out as an innocent $28 check-ditching at Applebee's turned into aggravated assault with a deadly weapon (that weapon being A VEHICLE) when a waitress from the restaurant ran out into the parking lot to chase the negligent diners down. (Hey, having to cover that meal out of your tips is not a fun time. No judgment for her literal street hustle.)
The 19-year-old server hasn't been identified, but after she ran into the parking lot after Felishia Bridges, 19, who was at the wheel, and her friend Daniel Humphrey, 25, they allegedly gunned it and ran her down.
"The suspect, according to witness statements, intentionally ran over an employee of the restaurant," the local police chief said.
According to ABC News:
Bridges was charged with aggravated assault with a deadly weapon and theft of services, police said, noting she was booked on a $30,000 bond and is awaiting trial in jail. Humphrey was charged with theft of services and with a violation of order of protection, police said, adding that at the time of the arrest, Bridges had an active order of protection against Humphrey. Humphrey also remains in jail awaiting trial. They are scheduled to appear in court separately on Wednesday.
Guys, if you have the misfortune of getting busted by your waitress, just suck it up and pay the tab. You don't deserve to get away with your petty crime at that point.

ABC US News | ABC Business News
Have a tip we should know? tips@mediaite.com