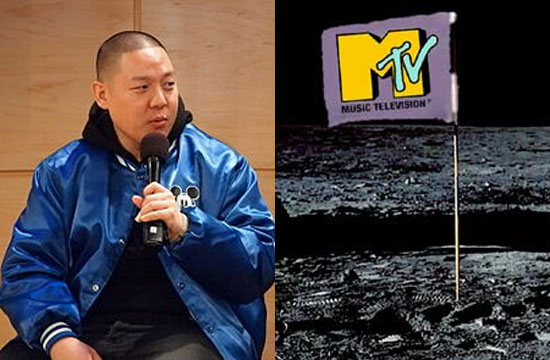 Yep. It's happening. Variety announced today that Eddie Huang has been lifted off the internet, and turned into a Real Celebrity with his own television show on MTV.
MTV, which has begun to foray into the food media biz because that's the hip thing all the kids are into these days (YouTube beat its music video biz to death), announced that they were signing the controversial sandwich chef as the host of a new show called Snackdown:
Snackdown, from MTV regular Rob Dyrdek, joins the cabler's afternoon lineup. The halfhour strip features amateur chefs battling it out in an array of snack-inspired challenges for a cash prize and spot in the Snackdown cookbook. Eddie Huang hosts the program, while model Chrissy Teigen, chef Jason Quinn and a third judge evaluate the contestants.
Oh yay! Chrissy Teigen! She's like Padma Lakshmi, but better at swearing! And with Jason "Go To Hell, Yelpers" Quinn rounding out the judges' panel, it's basically going to be Top Chef: Harsh Reality edition. Losers get their asses beaten in.
If you also cared about the other MTV food-related program, fine, we'll tell you about it: "MTV's House of Food sends a group of aspiring young chefs to a house in Los Angeles where they will learn from noted culinary honchos and compete for the apprenticeship of a lifetime." Oh…yay.
[Variety h/t Grub Street]
RELATED:
WATCH: Chrissy Teigen Is The Swearing-est Guest Ever On Eric Ripert's On The Table
PHOTO: What's Eddie Huang Doing On The Set Of Top Chef New Orleans?
Eddie Huang's Parents Sell Their Restaurant To Hooters And Retire, Sifton Tweets
Have a tip we should know? tips@mediaite.com