Why Gordon Ramsay Is Closing His Flagship Restaurant, And Why He's Not Like Daniel Boulud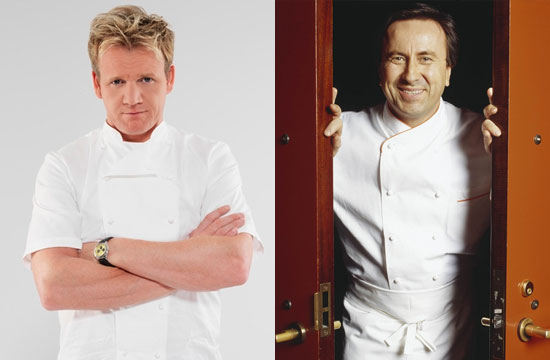 Bon Appetit got what appeared to be an enormous scoop during an interview with Gordon Ramsay at a restaurant opening in Las Vegas: the man himself revealed that he was closing his flagship restaurant, Royal Hospital Road Gordon Ramsay, this week.
However, it's not because he's given up and decided to live on the television forever. Instead, they're "relaunching it in two months' time, after an amazing new refurb."
"I think every five years at that level, to reposition yourself is important," he explained. "We've got three Michelin stars, the longest time a British restaurant has had three Michelin stars. So every five years, it needs to be moved up. Because you get criticized, easily. 'Well, it's not worth three stars anymore, he's cashing in, he's never there' — all those kinds of things. So you gotta silence those critics by constantly reinventing."
In addition to transforming his flagship, he also drew a line between an "old guard" of chefs who were secretly as loud and vulgar as his public persona (Alain Ducasse, Daniel Boulud, Guy Savoy, and that guy), and his own personal brand. It involves a California accent, which we're having trouble imagining:
If you'd seen [Boulud] 15 years ago when he'd let rip on Alex [Lee], his head chef, it was a heavyweight boxing match! Would he do that in front of 10 million viewers on television on a Friday night? Of course he wouldn't, he's too smart for that. That's that generation. I suppose I'm not ready to turn into one of those boring old farts who's ready to philosophize about [puts on California accent], "Hey, chefs shouldn't swear…" It's a tough business. A very tough, demanding business. And it's slightly Machiavellian in that you need to be strong. Especially at this level.
Have a tip we should know? tips@mediaite.com