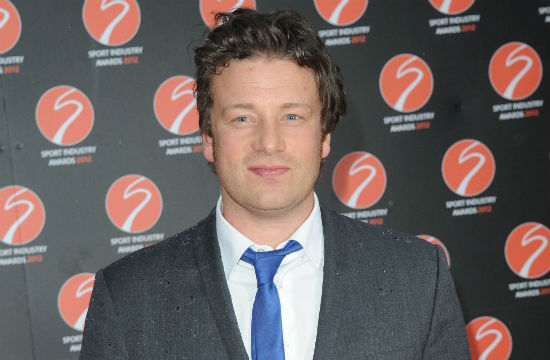 We guess it's better than a Rocco DiSpirito movie, but just barely. Jamie Oliver apparently has a movie deal in the works for a Paramount feature loosely based on his life and produced by (best part, you guys) Ryan Seacrest! The comedy will focus on a hot British chef who runs a popular food truck in Los Angeles when he gets into trouble with the law. He's sentenced to work at a school, where he revamps the lunch program with a motley crew schoolchildren. Paramount refers to the movie as School of Rock-esque, but we personally favor a Mighty Ducks comparison.
What's with the deal with the police run-in? Factor in that Will Ferrel and Seann William "Stifler" Scott are in talks to play The Naked Chef, and it starts to make a little more sense. Slapstick arrests are a requirement for them to be funny, right? (Also: nudity.)
Another question: is this casting choice more or less accurate than Gwyneth Paltrow playing Gabrielle Hamilton in the upcoming big screen adaptation of Blood, Bones, and Butter?
Jamie may make an appearance as well, and, if we've learned anything from Bobby Flay's cameos, it's that putting scripts in the hands of celebrity chefs turns out 100% amazing. You can draw however much sarcasm from that statement as you wish.
Second best part? The screenwriter William Davies also wrote How To Train Your Dragon. Oh please, oh please let us have a Jay Baruchel cameo, too.
We'll keep you posted as Food Fight makes its way to the big screen. You heard us. Film title: Food Fight. We anticipate full coverage of The Razzies is in our future.
[via THR, The Guardian]
Have a tip we should know? [email protected]