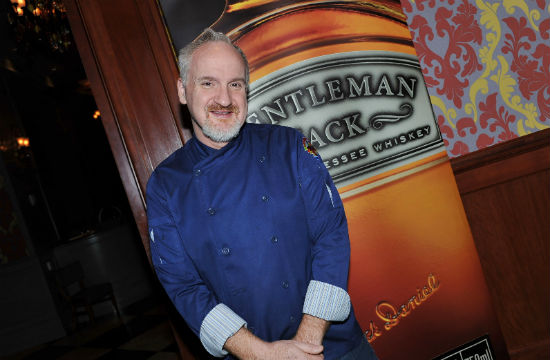 Twitter: It's Art Smith and Jesus Salgueiro's Second Wedding Anniversary. Congratulatory retweets abounded, as you would imagine. Happy Anniversary from The Braiser!
Eater: A genius Redditor filed a Freedom of Information Act request form asking the federal government to disclose the recipe for White House Honey Ale, which is brewed on premises by the staff. Secret White House beer for all!
Inside Scoop San Francisco: Two former staff members of The French Laundry got married over the weekend in the restaurant's garden and stayed for dinner (attended by Thomas Keller himself). Inside Scoop San Francisco has the pictures for your Wedding Pinterest Board, which include food porn, the former bossman, and a bride standing on a bar.
Serious Eats: Domino's is hosting a contest to find designs for the Ultimate Delivery Machine, ie., a new and improved pizza-mobile. And we quote, "Because [firetrucks, ambulances, and tow trucks] were specifically designed and purpose-built, those who use them are able to do their jobs more effectively, safely and with greater ease. However, there has never been a vehicle specifically designed and purpose-built for pizza delivery. Until now!" Pizza delivery vehicle = as important as firetrucks.
Reddit: Some waiter in Texas was feelin' sassy when he discounted two patrons a penny each for, according to receipt, having the "best butt" and being the "best looking" in the restaurant. Stay classy, Texas.
The Daily Meal: Mark Zuckerberg stopped killing animals for his "eat only what I kill" experiment. Now he buys steaks like a normal person, writes about his iGrill app, and Facebooks food porn like the rest of us.
Have a tip we should know? tips@mediaite.com