Last Call: Your Best Bets On Last Ditch New Year's Eve Reservations In New York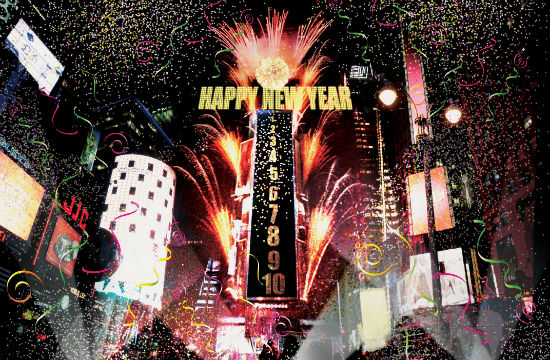 GrubStreet: For those New Yorkers who have been around the block a few times and are just now rolling out of bed to slap some New Year's Eve plans together, GrubStreet has published a handy list of restaurants still taking NYE reservations. Best deal? Josh Capon's Burger and Barrel is offering a three-course menu for $60 which includes amuse-bouche and a glass of sparkling wine. Cheers!
New York Post: Venus and Serena Williams' personal chef Lauren Von Der Pool just released a cookbook laying out the sisters' raw vegan diets. It's called Eat Yourself Sexy. Yeah, we're sure that's how they do it.
Riding Shotgun: Roy Choi penned a farewell 2012/hello 2013 blog post over at Riding Shotgun, and while it's devoid of food poems, it is both heartwarming and optimistic, and takes a look at how the Roy Choi empire is expanding next.
New York Magazine: Some of Sylvia's most A-List patrons got together and dished their fondest memories of the Harlem stalwart to New York Magazine. Said Gael Greene, "I had some friends, extremely white, blondes, who said to me one day, 'Let's go to Harlem for breakfast.' I said, 'You must be kidding.' Because in 1979, nobody went to Harlem. We drove to Lenox, 125th Street, and there were derelicts on the streets, falling out of the bars. Sylvia's was surrounded by bars. It wasn't too encouraging. We got out of the car and walked into the restaurant, and there was this cute little lady with glasses and an apron who hugged us and said, 'What do you want to eat?' We had our breakfast and then came back later for dinner."
The Guardian: The Guardian's newest food critic Marina O'Loughlin closed out 2012 with a massive rant against "gourmet junk food", inspired mostly by Shake Shack's impending London opening. Chill out, O'Loughlin. We're giving you, like, our greatest export.
The Orwell Prize: Calling all Orwellian nerds in need of a bit of light New Year's reading. Did you know that George Orwell once wrote an essay on British cooking? Complete with such remarkably accurate sentiments as "[Brits] combine sugar with meat in a way that is seldom seen elsewhere." Fact.
Have a tip we should know? tips@mediaite.com