Last Call: Mario Batali Is An 'Irredeemable A**hole' Akin To Nixon And Satan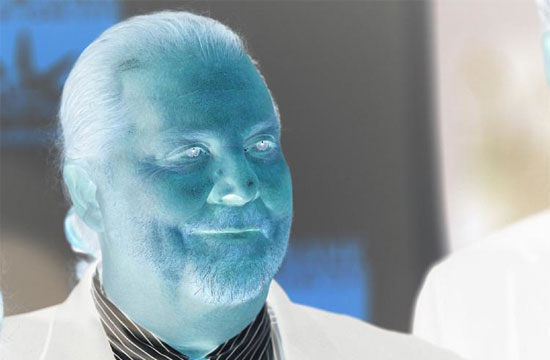 Huffington Post: Or so says food writer Thomas McNamee, whose post-9/11 anniversary hope that he'd find New Yorkers aglow with civic pride was so cruelly dashed by the dickishness of a few hosts at Babbo.  "What, after all, would New York be without a few irredeemable assholes?" he complains after an absurd exchange with said hosts. "Thanks for reminding me, Mario."
Saveur: How do you measure the life of a food magazine? Measure with SLIDESHOWS! To celebrate the 150th issue of Saveur magazine, James Oseland made a slideshow of the covers of each issue, starting with its first publication in 1994. Sing it with us: Seeea-sonns of co-oh-oh-h-vers! Seasons of co-oh-oh-h-vers!
Grub Street: Ming Tsai gets a super sexy hot sous chef in the form of Matt Damon during a benefit dinner. Apparently Damon can't watch any movie — even his own movies– without eating a giant bucket of popcorn. For some reason, we can't picture him eating popcorn during his cameo in this movie.
The New Potato: Graydon Carter, editor-in-chief of Vanity Fair and  restaurateur, classes up an interview with his observations on the New York dining scene.  "I've tried to avoid the trendy and stick to basics," he says of his business ethic. "In the magazine, that means having a stable of writers who are great storytellers and in the restaurant, it means hewing to a menu of classic American fare."
HuffPost Food: What's that? You think that we'd lose all restraint upon hearing the news that Ben and Jerry's is coming out with a limited edition, cannoli-flavored ice cream with marscapone swirls and  fudge-covered cannoli pieces, reduced to typing in all-caps and shrieking via our keyboards in an endless stream of "OMG OMG OMG OMG OMG TO DIIIIIE FOR!!!!!1"? Please. You underestimate our professionalism and writing skills.
Have a tip we should know? [email protected]