WATCH: In Aftermath of Somalian Restaurant Bombing, Here's Ahmed Jama at MAD on Why He'll Keep Pushing Forward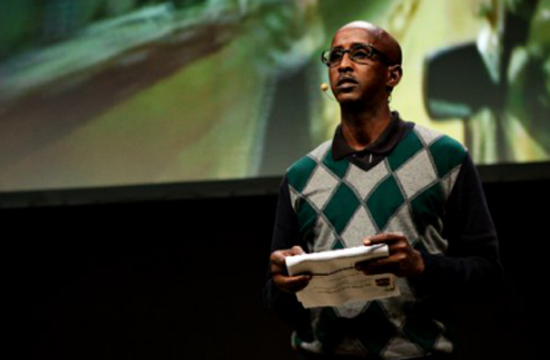 Just weeks after speaking at the MAD Symposium in Copenhagen on the challenges and importance of running a restaurant in Somalia, Ahmed Jama's restaurant Village was bombed this weekend, in a terrorist attack that killed 15 people and wounded 20 more.
The Mogadishu restaurant, one of four popular amongst government officials, journalists, and students, was targeted by the anti-government group Al Shabaab, according to a Reuters report. A government official reported that on Saturday, insurgents first detonated a car bomb outside the restaurant, then a suicide bomber blew himself up inside once people tried to find shelter indoors.
Despite the fact that this is the second time his restaurants have been attacked by Al Shabaab (14 were killed in an attack last September in his dining room), Jama refuses to cave, and promises that Village — a restaurant that fights for peace and stability by simply existing in Mogadishu — will return.
"In ALLAH (God) we trust and with ALLAH's guidance we keep moving on regardless of how many obstacles in front of us," he posted on Facebook. "To all our Friends & Families around the world. We have no other choice but to keep #MovingForward. PLEASE KEEP BELIEVING IN #MOGADISHU & ITS PEOPLE."
MADFood just posted the video of Jama's talk, and set up a fundraising page to help The Village rebuild and support its employees in the process. Watch it below.
[Reuters]
RELATED:
Dunkin' Donuts Stayed Open To Feed Cops During Boston Lockdown
Boston Restaurant Industry Loses One Of Its Own In Marathon Bombing
Have a tip we should know? tips@mediaite.com