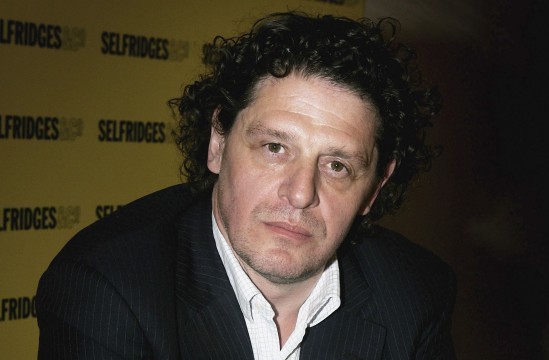 Famed British chef and noted contrarian Marco Pierre White may be working on his gajillionth British programme for the telly, but he hates the concept of owning one. There are the obvious reasons–he likes chess and reading more than watching things–but then there are the quintessential Marco Pierre White reasons.
"There are certain people I don't like in this world and why do I want them in my front room? It's as simple as that," he said in an interview with the UK Press Association. "I won't mention any names," he added, but was probably blinking "GORDON RAMSAY CAN KISS MY ASS" in Morse code.
"You're sitting there having a bit of peace and someone pops in your room. I can't imagine anything worse. What's he doing there? What's she doing there?"
But the chef notorious for "handing back" his three Michelin stars conceded that there was a bright side to television's existence. "It's put chefs on television, which has inspired the nation, one to care about provenance of food and secondly to want to cook. The food in Britain today is better than it's ever been, whether it's in restaurants or at home." Which is really, really true, and please don't make us go into the history of British cuisine generally sucking because of World War I.
So hip hip hooray for television! Especially White's latest series, Marco Pierre White's Kitchen Wars, in which he scours England's green and pleasant land for restaurant-owning couples, and pits them against each other until one remains. Sure, television may have "pulled great chefs away from their stoves," according to White, but at least it's better than "Dancing On Ice", which is exactly what it sounds like, and White is "horrified by it."
[h/t Eater.com]
Have a tip we should know? tips@mediaite.com