Martha Stewart is The Latest Celebrity to Get Into The Meal-Kit Delivery Game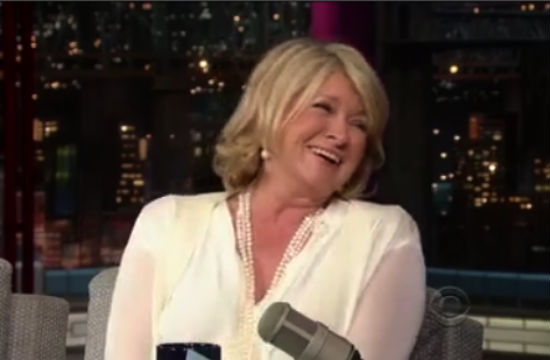 As we've said, eating in as you know it is dying. Between grocery services like Fresh Direct, meal-kit delivery services like Blue Apron, and David Chang-backed Maple, the days of going to the grocery store and shopping for the week are about to be behind us. Martha Stewart is the latest in a growing list of celebrities to join the movement, and of course she's putting her signature style on it.
She's teamed up with Marley Spoon to make Martha & Marley Spoon, which launched today. The meal-kit will provide pre-portioned seasonal ingredients that are both creative and nutritious. Of the collaboration, Stewart says:
Our everyday lives demand better weeknight cooking solutions. Families are busier than ever, and it is incredibly important that everyone has the ability to cook wholesome dinners that can maximize quality time together every night of the week. Martha & Marley Spoon delivers the freshest pre-portioned ingredients from the best purveyors and producers, and excellent recipes with clear easy-to-follow instructions so your meals are delicious, nutritious, and a pleasure to prepare.
Ingredients are from purveyors that consumers already know and love. Examples include meat from Pat LaFrieda, dairy from Vermont Creamery, sausages and cured meats from Brooklyn Cured, Sparrow Lane Condiments, and cheese from Murray's Cheese.
Currently, you have the option to do a box for two adults, or a family box which includes kid-friendly menu items. The more meals you order per week, the less expensive every portion is, and family boxes are less expensive than boxes for two. Meals are designed to be cooked in less than 40 minutes. Fabian Siegel, CEO of Marley Spoon says:
We're thrilled to be partnering with Martha Stewart and her team. She is a tireless champion of home cooking and a trusted source of lifestyle advice. Martha knows what it takes to create a delicious meal, and we are ecstatic to bring her recipes, along with the quality ingredients needed to cook them, directly to customers' homes at prices competitive with grocery stores. We can't imagine a better way of cooking dinner.
No word yet on whether you'll be able to use the scraps and leftovers to make some kind of holiday decoration or potpourri. We'll let you know.
Related:
Del Posto's Mark Ladner is The Latest Chef to do a Maple Menu Takeover
–
Have a tip we should know? tips@mediaite.com