WATCH: Nick Kokonas Says 'Michelin Doesn't Like The Idea Of Hardcore Innovation'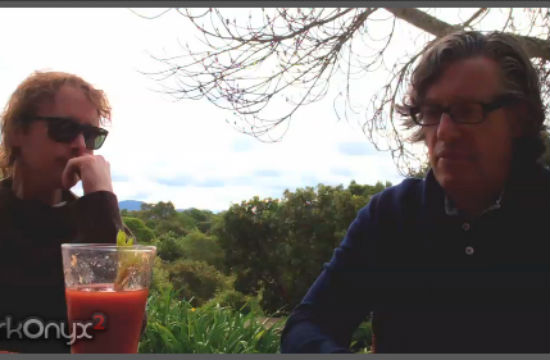 Imbibe and Inspire caught up with Grant Achatz and restaurant partner Nick Kokonas of Chicago's Alinea, Next, and The Aviary for a short video on — simply — getting gamed by the system.
The pair discussed the flaws inherent with distinctions like San Pellegrino's World's 50 Best Restaurants List, the Bocuse d'Or, and, of course, Next's infamous and years-long Michelin Guide snub. The organization claims they can't properly rate Next, because one of the categories on which they critique restaurants is "consistency" and it's impossible to rate the consistency of a restaurant whose menu changes every three months. Said Nick and Grant:
Nick: "I think Michelin doesn't like the idea of hardcore innovation. So, culinary innovation they think is great. You start messing with 'restaurant' and they don't know what to do with it. Which is fine, that's the whole idea of Next. I hope they never put us in the guide. [Grant] does not. He's gonna kill me for saying that."

Grant: "No. More than anything, I really wanted Dave [Beran] to get a couple of stars."
Clear eyes, full hearts, boys.
They chalk up Alinea's inability to snag a World's 50 Best #1 spot to their location — it's tricky for the largely European-based votership to get to such "flyover territory" as Chicago, whereas a city like Copenhagen gets plenty of voter foot traffic.
But they do remain optimistic about America winning a Bocuse d'Or gold medal someday; we and Daniel Boulud are decidedly less so.
Check out their talk in its entirety below.
Have a tip we should know? tips@mediaite.com