New York Post Burns Pippa Middleton's Party Book As Being Too 'Down-Market Sandra Lee"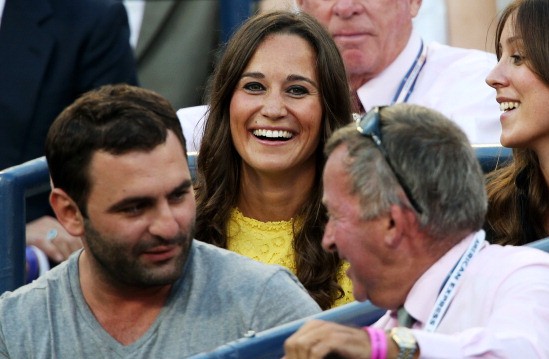 Dear New York Post: don't ever change. We've maybe developed a slight crush on you after reading your review of Pippa Middleton's new entertaining book Celebrate, where you burned her with the fiery brilliance of a thousand suns. (Seriously, it smells like barbecue in here — that's how thoroughly you roasted her.)
"After electrifying the world with her magnificent Alexander McQueen-sheathed bottom, Pippa Middleton appears to be aiming for mediocrity," Carla Spartos begins. "In her new entertaining book, "Celebrate," out next Tuesday, the royal sister-in-law comes off as more down-market Sandra Lee than upscale perfectionist Martha Stewart."
Lest you think that the Post is just being its beloved, trashy self, all of Pippa's suggestions for throwing the best parties around — how do we put it lightly? — sort of suck:
Among her suggestions: Use ketchup as a stand-in for "fake blood" when garnishing plates, or stick lollipops into a pumpkin as a centerpiece (guests can then take the lollipops home as parting gifts — simply smashing!).

And then there's her piece de resistance — a lime Jell-O mold made with "spooky" gummy worms reminiscent of Lee's infamous corn-nut-strewn Kwanzaa cake.
This is the type of valuable information worth a $600,000 book advance from Viking Press. Apparently Pippa seems to be very aware of what exactly garnered her those 600 G's, and thanks all three of them profusely in the very first sentence of Celebrate:
"It's a bit startling to achieve global recognition (if that's the right word) before the age of thirty, on account of your sister, your brother-in-law and your bottom."
And just because a New York Post story isn't a New York Post story without a punny headline: "Pippa's book a bum-mer".
Have a tip we should know? tips@mediaite.com