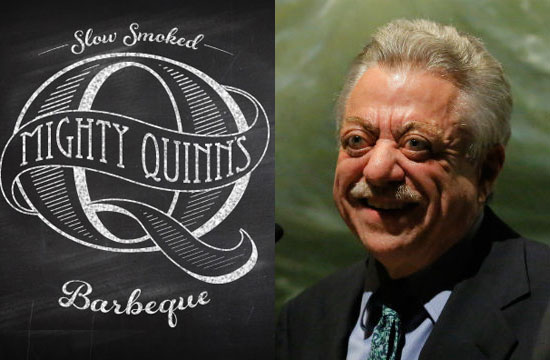 Yesterday, GQ restaurant critic and professional goblin Alan Richman said that he'd met a new milestone in bad service at Mighty Quinn's, a vendor at the Williamsburg market Smorgasburg: To wit: he claimed that the woman behind the counter wouldn't serve him his "tiny" sandwiches — even though he was the first one there! — until a line formed behind him. "I've experienced a lot of atrocious customer service in my life, but this was a milestone," he fumed. "What's worse, the ploy worked. New Yorkers don't think much in life is worthwhile unless they have to stand in line to get it."
Thus, Alan Richman pissed someone off, as is the biological imperative of Alan Richman. Specifically, Micha Magid, the owner of Mighty Quinn's, denied that the event as Richman remembered it even took place. In a statement to Gothamist, Magid called Richman's story "categorically false" and said that Richman had probably arrived while they were setting up shop:
If someone comes before we open unfortunately they have to wait until everyone's done with the setup process. We do not try to create a line. We believe in our products and we serve quality food. It takes time to prepare, everything is sliced to order. We always go as fast as we can.

We make one sandwich every thirty seconds to a minute; that's the fastest we can go. We don't wait for a line to open or a line to start before we start serving. All I can say is that it's just not true. It's never been our policy and I can't imagine that that was actually the quote.
Has Alan Richman has never stood in line before, like a normal person? Serious question. (We hear that goblin powers allow goblins to skip lines.)
RELATED:
Smorgasburg Vendor Refuses To Serve Alan Richman, Alan Richman Predictably Hates It
GQ's Alan Richman To Start Running Weekly Restaurant Reviews
Adam Richman On Hush-Hush New Projects, NoLa Politics, And Why Audiences Need Him
Have a tip we should know? tips@mediaite.com