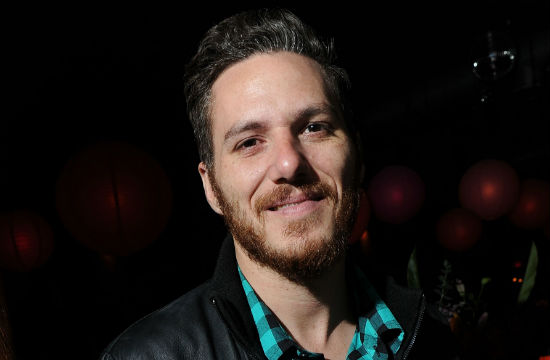 We of the obsessive, relationship-analyzing ilk got a kick out of Bravo's Top Chef spin-off Life After Top Chef. Spike Mendelsohn and Jen Carroll's will-they-or-won't-they romance? Fabio Viviani and Richard Blais' splintering bromance? Jen getting shunned from the industry after her Top Chef: All-Stars breakdown? Blais' ever-neurotic tendencies going into overdrive as he opens a restaurant? Trying to suss out if Spike is a total d-bag or actually really sexy (so hard)? Fabio's kind of heartbreaking co-dependence on his life coach? We were big fans of all of the above. But we suppose ratings and normal people decided otherwise.
In an interview with The New Potato, Spike commented on the response to Life After, wishing that they could have been a little bit more like The Real Housewives. Seriously! Said Spike:
I think the response wasn't really that great. I think there are a couple of reasons for that. I think they should have done the show three or four years ago. I also think that it's difficult to take four different chefs that live four different lives and make them coincide with each other when it's naturally not happening.

For instance, you take a show like The Real Housewives. They're all housewives, so they have that in common. They all live in the same city and they all pretty much go to the same events. So it's a little more entertaining to watch something like that. Whereas in our show you have me (I live in D.C.); you have Fabio Viviani, who's in LA; you have Jennifer Carroll who's in Philadelphia; you have Richard Blais who's in Atlanta. And yes, we see each other every once in awhile, but it's not like we're on the phone every day or talking on the show. Being in the TV business, you learn a lot about production, and I think they just had trouble meshing those four personalities together to make a really interesting show. It was like they were running four shows at once and it almost made you dizzy. It would have been better if they did a show with one chef instead of four.
An equally viable concept: a show with two chefs being best frisbee friends and those two chefs are Spike Mendelsohn and Foamy Wolverine Marcel Vigneron.
Have a tip we should know? tips@mediaite.com