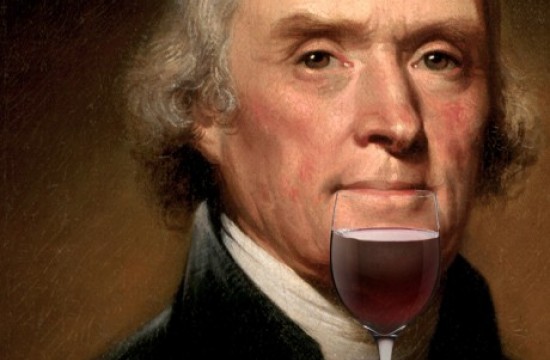 In the annals of our nation's history, Thomas Jefferson is the Thomas Jefferson of American gastronomy: experimental winemaker, inventor of locavorism, and innovator of ways to exploit his labor force. But his reputation is so great that it fooled billionaire William Koch into buying a fake bottle of wine — and a court has ruled that he cannot sue the people who ripped him off.
Koch, whose brothers Charles and David are also innovators (they discovered how to funnel money towards political causes that circumvented campaign finance restrictions), bought four red wine bottles back in 1987 and 1988 from Christie's Auction House. The bottles had the letters "Th. J" inscribed on them and were said to date back to 1787.
However, according to Reuters, evidence relating to the bottles surfaced in 2000 that "suggest to a reasonably intelligent person that the wine was not authentic," as a court document described it.
But unlike wine, you can't let a criminal complaint age before it reaches its peak: Koch waited until 2005 to pursue legal action against Christie's and the wine dealer, Hardy Rodenstock, for alleged fraud. The 2nd U.S. Court of Appeals dismissed the case due to the fact that it took more than five years for him to address these allegations.
Koch continues to believe that Rodenstock and the auction house conspired to sell fake wine in order to boost their reputations, his spokesman said. "They got away with it," Brad Goldstein argued, noting later that a magistrate judge had recommended that Rodenstock be fined $600,000. "They escaped on a technicality and their behavior warrants closer scrutiny."
As for Thomas Jefferson, he's dead and probably doesn't care, off in that great Monticello in the sky.
[Reuters h/t The Daily Meal]
Have a tip we should know? tips@mediaite.com