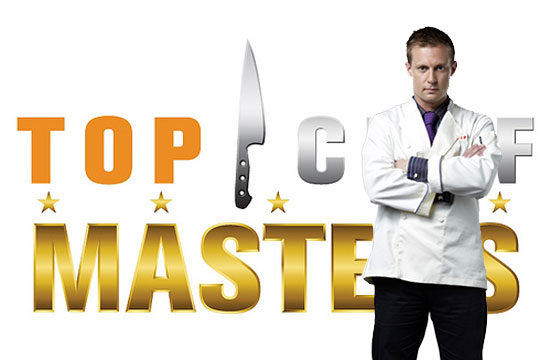 Even though he didn't win his season of Top Chef (he lost to his smoldering doppelganger brother Michael Voltaggio), Bryan Voltaggio is still talented enough to be the first cheftestant invited to compete on Top Chef: Masters. 
Voltaggio, who helms the award-winning VOLT in Frederick, MD, will compete against a group of renowned chefs who are also Incredibly Masterful at cooking, as the Washington Post reports: David Burke, Douglas Keane, Sue Zemanick, Richard Sandoval, Franklin Becker, Lynn Crawford, Odette Fada, Neal Fraser, Jennifer Jasinski, Jenn Louis, Herbert Wilson, and Sang Yoon are also slated to compete this season. Like Voltaggio (sort of), this is the second time that Burke and Zemanick are competing on the show.
As a bonus for viewers (but as an added pain for the chefs), Hugh Acheson will host an online competition called Battle of the Sous Chefs, which is sort of like a Last Chance Kitchen that makes the Masters' sous chefs accountable for their successes and failures. Wait, what?
"Battle of the Sous Chefs" [is] an online competition that will confer advantages or disadvantages to the master chefs competing on Bravo's televised program. The winning sous, for example, will earn his or her boss immunity on the next episode of "Top Chef Masters," while the losing sous will earn the mentor nothing but extra work.

Voltaggio brought his Volt chef de cuisine, Graeme Ritchie. "At first, my impression was that the new format would allow for us to cook side by side during the challenges, but in typical 'Top Chef' style, I soon learned that was not going to be the case," he noted in a statement provided by Bravo. The new feature, he said, "truly shows the relationship between a chef and his/her sous-chef."
We'll dig this for now, as long as Bravo doesn't add a Twitter voting component to get already-eliminated chefs back into the game. Or Chris Crary. Please don't add Chris Crary to this show. We're already blinded by his beauty, no need to blind us again.
Have a tip we should know? tips@mediaite.com