BREAKING: Rudy Giuliani Subpoenaed for Ukraine Documents in Impeachment Inquiry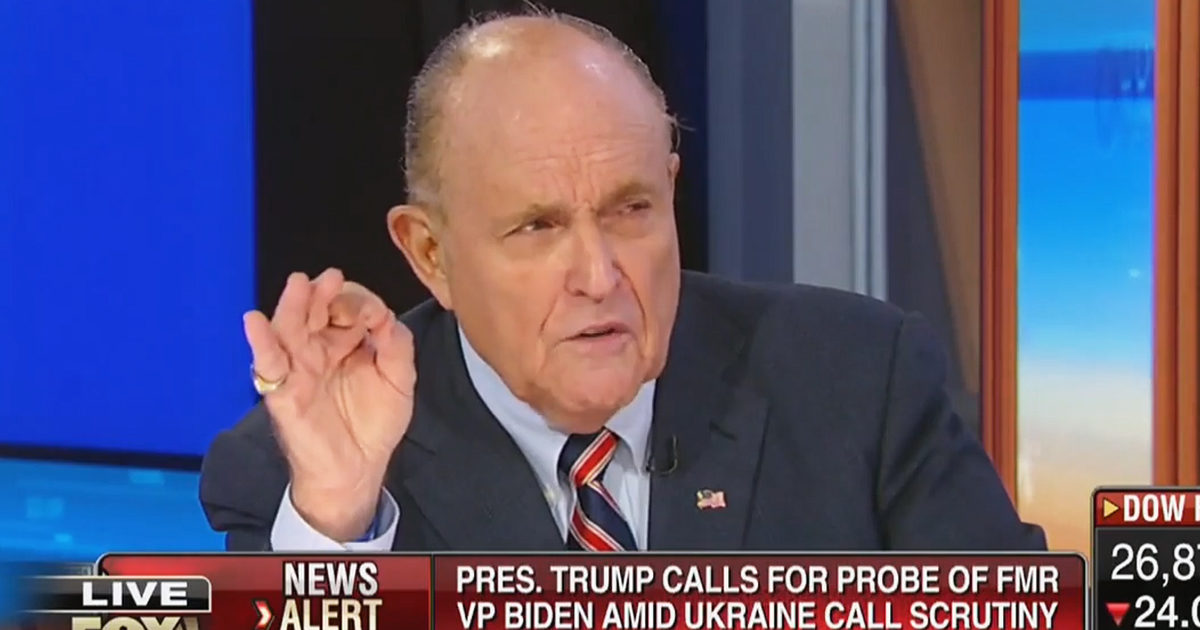 Rudy Giuliani has been subpoenaed for documents relevant to his Ukraine work by three House committees.
The subpoena has been issued by House Intel Chair Adam Schiff, House Foreign Affairs Chair Eliot Engel, and House Oversight Chair Elijah Cummings.
They write [PDF], "Our inquiry includes an investigation of credible allegations that you acted as an agent of the President in a scheme to advance his personal political interests by abusing the power of the Office of the President." They are seeking all of his communications relevant to the investigation, including text messages and phone records.
"Your failure or refusal to comply with the subpoena, including at the direction or behest of the President or the White House, shall constitute evidence of obstruction of the House's impeachment inquiry and may be used as an adverse inference against you and the President," the letter reads.
The committee chairs want the documents by Oct. 15.
Giuliani has made a ton of media appearances in the past week defending his actions and the president's, as well as trashing Schiff's chairmanship:
Schiff is in no position to sit in judgement. His lying is almost daily. His performance a disgrace. You really can't expect anyone to cooperate with his Committee with such a dishonest, rabid partisan as Chairman. There is not even a pretense of fairness.

— Rudy Giuliani (@RudyGiuliani) September 28, 2019
This story is breaking and we will have more information shortly.
Have a tip we should know? [email protected]
Josh Feldman - Senior Editor