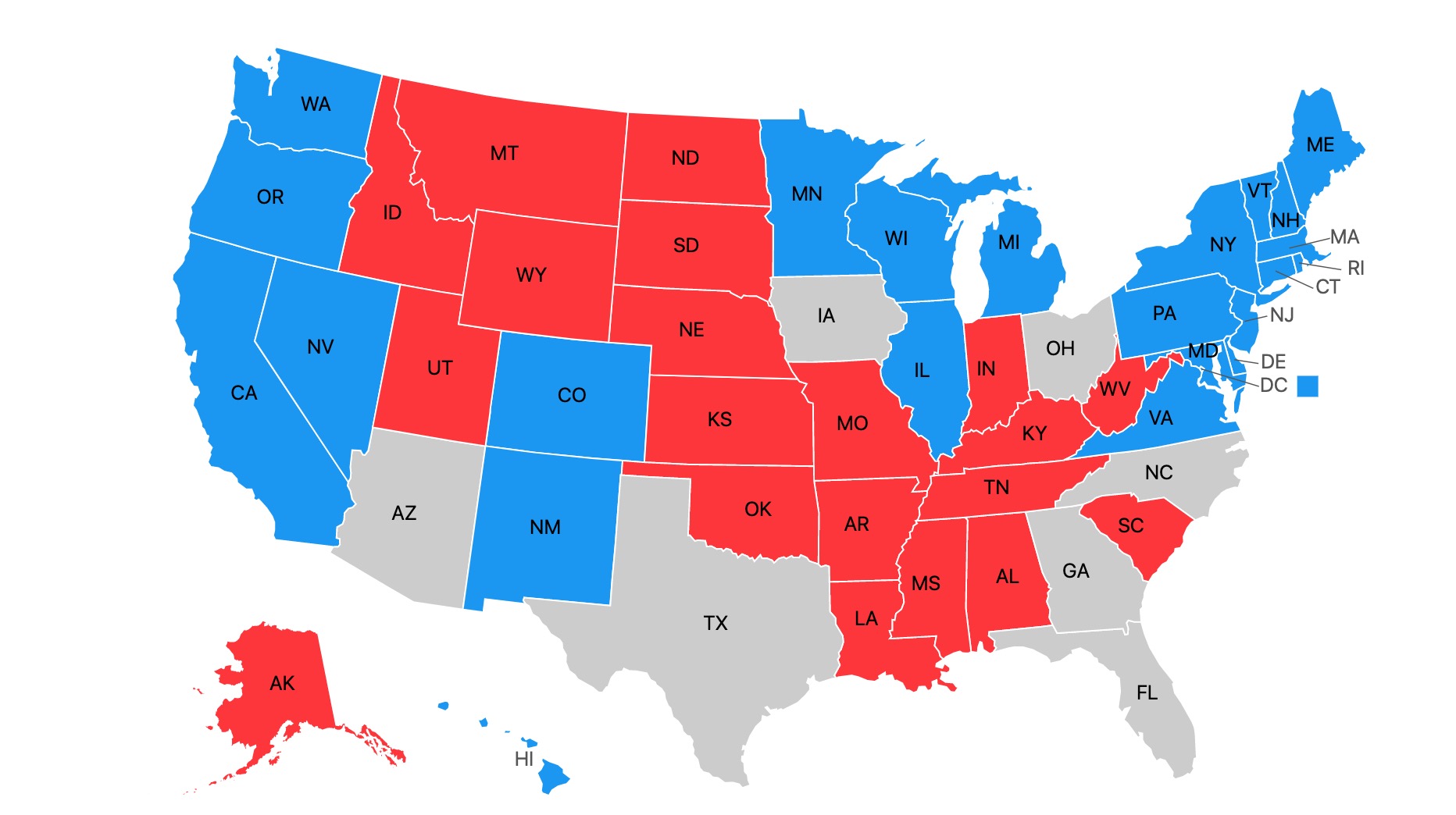 Texas is moving toward Democratic presidential nominee Joe Biden, according to NBC News.
The state moved Tuesday from the "lean Republican" category to "toss up," according to the network's political unit, which is helmed by Chuck Todd. States already in NBC's toss-up category category included Iowa, Florida, Georgia, North Carolina, and Ohio.
Arizona also joined them on Tuesday, moving a step to the right from "lean Democrat." Arizona is at the center of heightened contention this year due to a tight race for the U.S. Senate between Republican Sen. Martha McSally and Democratic challenger Mark Kelly.
Another six states lean toward Democrats, according to NBC. Those include Michigan, Minnesota, Nevada, New Hampshire, Pennsylvania and Wisconsin. No states lean toward Republicans.
Provided the states NBC has predicted are "likely" or "leaning" in favor of Democrats vote accordingly, Biden will win a minimum of 279 electoral votes, more than the 270 required to win the presidency. That's a slight improvement for Democrats compared to 2016, when NBC predicted Democratic presidential nominee Hillary Clinton would win 274 electoral votes. The network wrongly predicted Michigan, Pennsylvania and Wisconsin would vote for Clinton that year, while calling Florida, Georgia, and Ohio toss-ups.
President Donald Trump will win 125 electoral votes, according to NBC's projection this year, leaving 134 electoral votes from toss-up states on the board. That compares to 170 electoral votes the network called for Trump in 2016, and 94 toss-up votes.
Have a tip we should know? tips@mediaite.com