SEE IT: Scary Footage from Viking Sky Cruise Ship Emerges, Passenger Evacuation Underway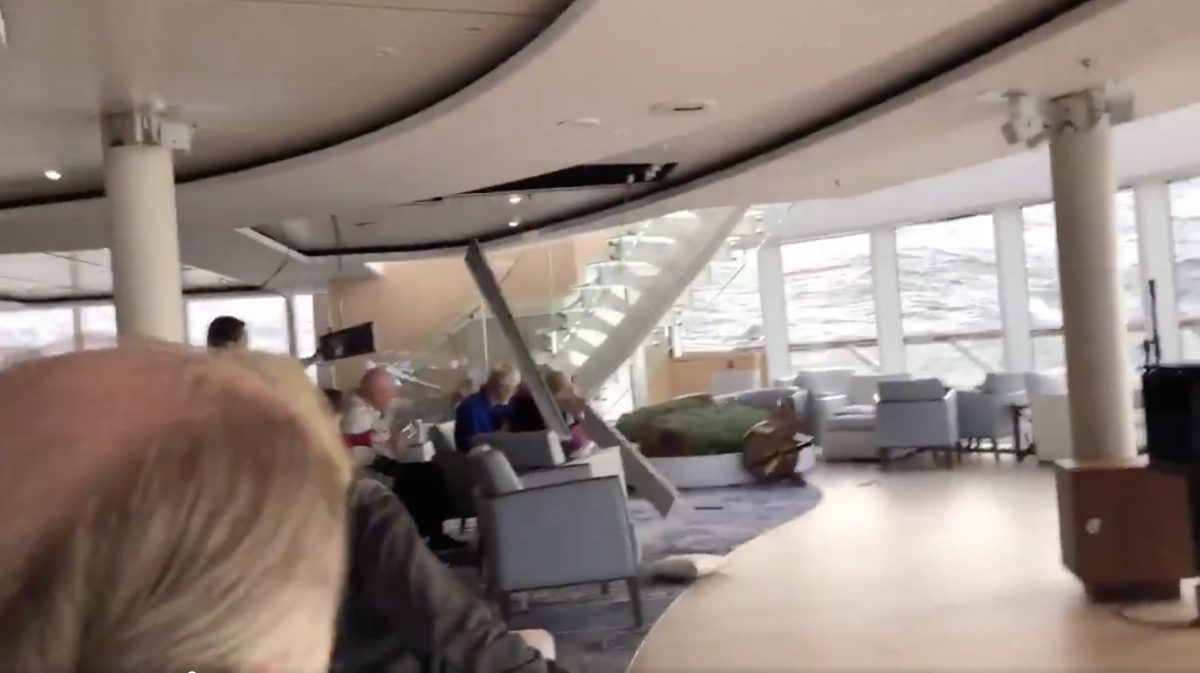 Passengers awaiting evacuation shared scary footage from aboard Viking Sky cruise ship.
On Saturday, the crew issued a mayday call after the ship — located off of Norway's western coast — faced engine problems due to high waves and strong winds.
An Israeli news source shared video of the ship from land showing the rough sea.
דיווח ראשוני על ספינת תיירים נורבגית ועליה 1300 איש אשר החלה לשדר אותו מצוקה. מסוקים הוזנקו #VikingSky pic.twitter.com/IhRnQjUkKe

— First [email protected] (@avigil77) March 23, 2019
Approximately 1300 were aboard the cruise ship at the time. Rescue boats and helicopters have been sent to get the passengers to dry land. The process is expected to take hours.
Alexus Shepphard, whose Twitter bio describes her as an author and LGBT advocate, shared video showing things falling from the ceiling and furniture — and passengers — being tossed about.
Still waiting for evacuation. #VikingSky #Mayday pic.twitter.com/6EvcAjf5D2

— Alexus Sheppard ?️‍? (@alexus309) March 23, 2019
In a second video shared by Shepphard, a crash can be heard.
We're waiting for evacuation by helicopter #VikingSky #Mayday pic.twitter.com/rqSYaWGi0k

— Alexus Sheppard ?️‍? (@alexus309) March 23, 2019
Journalist Rosana Hermann also shared a video of a wave hitting the ship, reportedly taken by a ship staffer.
Uma moça do staff do #VikingSky fez um video na hora que a onda bate no navio pic.twitter.com/D0jmWBVko2

— rosana hermann (@rosana) March 23, 2019
According to local police, some have been taken to hospital but no serious injuries have been reported.
[image via screenshot/Twitter]
Have a tip we should know? [email protected]