Election Day is upon us. Even though 2009 is an off year and there aren't many races underway, the Congressional race in NY-23, the gubernatorial races in New Jersey and Virginia, and of course the mayoral race in New York are all going to be ones to watch, as are a handful of smaller races and propositions scattered throughout the country.
In the age of media overload, how do you decide what's worth reading? Fortunately, Mediaite has put together a web-focused list of blogs, Twitter feeds, publications, and cable sources to guide you through the day:
Online

Intrade: If you just care about odds, odds, odds, Intrade's prediction market remains a fast, fairly accurate gauge of who's expected to win, though it's sorely lacking in context. As of this morning, New Jersey is neck-and-neck, with Democrat Jon Corzine the very slight favorite to win the governorship, Conservative Doug Hoffman is the clear favorite in NY-23, and Republican Bob McDonnell and who-knows-what-he-is Mike Bloomberg are all but guaranteed to win Virginia and New York, respectively. Stay tuned throughout the day.
FiveThirtyEight: Though he's faded into the shadows a bit since last year's election, and though he's as much as given up on predicting NY-23, Nate Silver remains a go-to election blogger. As one of the few who really knows how to parse statistics and holds off from imposing his own (liberal) views on them, Silver is a vital read as results trickle in; if his thorough pre-election coverage yesterday is any indication, we're in for a real treat.

Politico: Politico is going wall-to-wall on the election as only a well-staffed political publication can. Their "2009 Election Central" is already packed with a morning's worth of fascinating articles and analyses, and you can count on them to keep their reserves well-stocked and well-reported throughout the day.

Governing: Governing's Josh Goodman and Alan Greenblatt will also be liveblogging the results this evening, and won't shy away from the obscure stuff.

NPR: NPR's Mark Memmott and Ken Rudin have written that they will be live-blogging results from "Virginia, New Jersey, New York, Houston, Atlanta, and other voting places today." They've also provided a handy guide of what to watch for, not just in the hot-button races, but in lower-profile ones as well.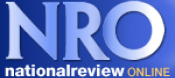 National Review: The Corner will be offering election commentary throughout the day, but if you want the nitty-gritty, Jim Geraghty's Campaign Spot is the place to go for thoughtful analysis from a conservative stance.




Twitter: There's a whole lot of noise to parse through, but Twitter remains an incomparable source of second-by-second intelligence. Right now, #VoteNoOn1 and #MarryME are surging, both references to Maine's Proposition 1, which would wipe out a gay marriage equality bill passed by the legislature earlier this year. The self-explanatory #njgov, #vagov, and #ny23, are worth watching as well; as of this morning, they're currently dominated by conservative Twitterers.
Print

Guess you'll just have to wait until tomorrow morning — or, in the case of some magazines, until next week. How about that? When you do, though, The New York Times, The Wall Street Journal, and The New Yorker (which will all, in some measure, be scooped by their own websites) will be worth the read.
TV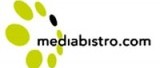 Mediabistro has a helpful guide to the election coverage plans for CNN, Fox News, MSNBC, Fox Business, and CNBC, which includes guests, anchors, correspondents, and programming schedules for the cable networks.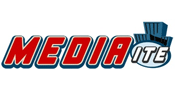 Finally, be sure to tune back into Mediaite: our very own Steve Krakauer will be following the cable news coverage at CNN, Fox News, and MSNBC as results come in tonight.


It should be an exciting evening, and its results will no doubt dominate the news cycle for the next few days. If you think we missed anything, leave a comment below or send a tip to tips@mediaite.com.
Have a tip we should know? tips@mediaite.com