AL.com Editorial Board Endorses Democrat Doug Jones: Voters Must 'Reject Roy Moore'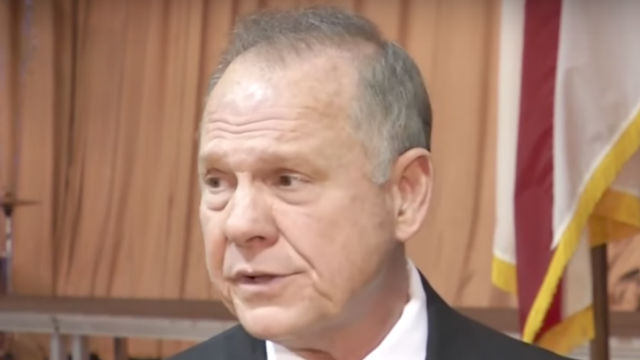 The editorial board for AL.com, a major Alabama news outlet, has endorsed Doug Jones over Roy Moore.
The endorsement notes their own coverage of the disturbing allegations against Moore and says, "In the American system, proof beyond a reasonable doubt is a consideration for the courtroom, not the ballot box. It is our job as voters to look closely at the candidates and make up our own minds."
"Do not let this conversation be muddled," the editorial board writes. "This election has become a referendum on whether we will accept this kind of behavior from our leaders."
They continue:
How can we look our neighbors, our parishioners, our colleagues, our partners, or our children in the eyes and tell them they are worth less than ensuring one political party keeps a Senate seat? How can we expect young Alabamians to have faith in their government or their church, when its leaders equivocate on matters as clear cut as sexual abuse?

A vote for Roy Moore sends the worst kind of message to Alabamians struggling with abuse: "if you ever do tell your story, Alabama won't believe you."

Or, worse, we'll believe you but we just won't care.
The editorial board endorses Jones as a "moderate Democrat and a strong candidate for all Alabamians" and, even though he is pro-choice, they say they don't find that stance "disqualifying."
And this is the front page of the Birmingham News today:
Today's front page.
This is also Alabama. pic.twitter.com/hwTRH9vlt1

— Michelle Holmes (@mlh_holmes) November 19, 2017
[image via screengrab]
— —
Follow Josh Feldman on Twitter: @feldmaniac
Have a tip we should know? tips@mediaite.com
Josh Feldman - Senior Editor