Alan Dershowitz Rips 'Cowardly' Morning Joe for Mockery: I 'Doubt They Have the Guts' to Face Me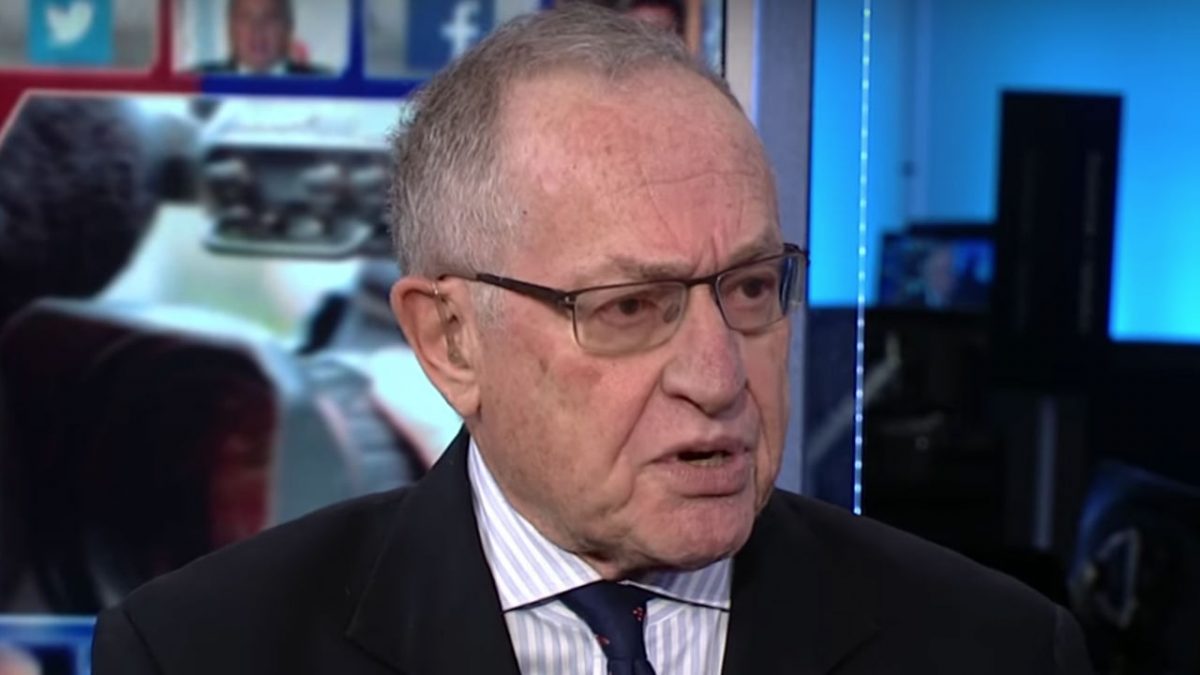 Alan Dershowitz is challenging the hosts of Morning Joe to face him if they're going to keep poking fun at him.
Joe Scarborough and Mika Brzezinski mocked the hell out of Dershowitz Thursday morning for bemoaning how he's been shunned by others at Martha's Vineyard because of his continued defenses of President Trump. They found it hard to sympathize with him, particularly given Dershowitz's criticisms of Robert Mueller.
Dershowitz, who insisted this week he's "reveling not whining," wrote in The Hill recently, "[Old friends] are shunning me and trying to ban me from their social life on Martha's Vineyard. One of them, an academic at a distinguished university, has told people that he would not attend any dinner or party to which I was invited."
And he challenged the MSNBC hosts to have him on to debate him about this:
Do @Morning_Joe and @morningmika have the guts to invite me on their show to rebut their ridiculous misrepresentations of my views or are they afraid to have their audience know the truth?

— Alan Dershowitz (@AlanDersh) July 5, 2018
I've challenged @Morning_Joe to invite me to respond. Doubt they have the guts to go one on one with me. Cowardly to mock me without me being there.

— Alan Dershowitz (@AlanDersh) July 6, 2018
"Cowardly to mock me without me being there," he said.
Dershowitz even told Tucker Carlson last night that he'll wait to see if Scarborough has "the guts" to have him on "so I can tell his viewers the truth."
Scarborough this morning took another shot at Dershowitz in a segment calling out people like Laura Ingraham and Sean Hannity as opportunistic.
[image via screengrab]
— —
Follow Josh Feldman on Twitter: @feldmaniac
Have a tip we should know? tips@mediaite.com
Josh Feldman - Senior Editor