American Airlines Screws Up Tons of Flights by Accidentally Allowing Too Many Pilots to Take Off for the Holidays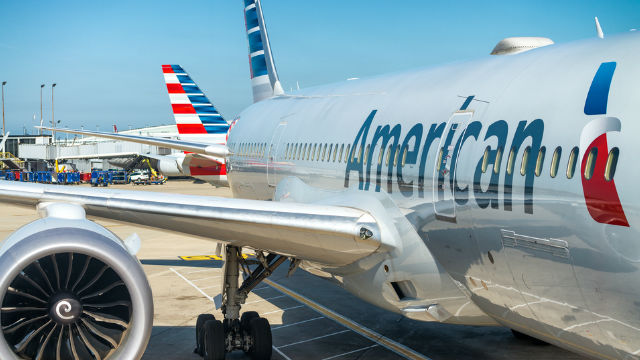 Looking to travel to see friends or loved ones this holiday season? You, brave foot soldiers in the war against Christmas, may be screwed.
American Airlines just announced that, due to a computer glitch, they may be forced to cancel thousands of flights during Christmas week.
The glitch made it so way too many pilots working for the company were able to take the week off.
Computers, who needs 'em?
This has left thousands of flights without pilots, though the company has tried to entice vacation-bound aviators to come to work anyways by offering them time and a half.
"The airline is a 24/7 op," said Dennis Tajer, an American Airlines pilot, told CNBC. "The system went from responsibly scheduling everybody to becoming Santa Claus to everyone."
"The computer said, 'Hey ya'll. You want the days off? You got it.'"
American Airlines spokesman Matt Miller has released a statement on the holiday mishap, writing that the company is "working diligently to address the issue and expect to avoid cancellations this holiday season."
"We have reserve pilots to help cover flying in December, and we are paying pilots who pick up certain open trips 150 percent of their hourly rate — as much as we are allowed to pay them per the contract," he continued.
The glitch could impact some of the company's biggest travel hubs, including Miami, Dallas-Fort Worth, Chicago's O'Hare and New York's LaGuardia Airport.
Traveling is overrated anyways. Just stay home and eat frozen pizza.
[image via GagliardiImages / Shutterstock.com]
—
Follow Lawrence Bonk (@sidescrollers) on Twitter
Have a tip we should know? tips@mediaite.com