Andrew Sullivan Blasts 'Pothead' Obama For Hypocritically Enforcing Federal Marijuana Laws
Andrew Sullivan Blasts 'Pothead' Obama For Hypocritically Enforcing Marijuana Laws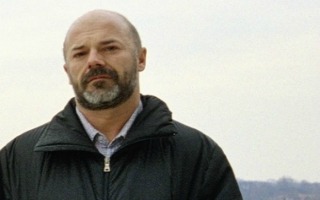 Andrew Sullivan, opinion writer for The Daily Beast, took President Barack Obama to the woodshed in his column on Friday over the president's inaction in response to a wave of states that passed measures which legalized the recreational use of marijuana this year. Sullivan finds Obama's failure to relax federal drug enforcement regulations to be severely hypocritical given how the president not only admitted but celebrated his marijuana use in his younger years.

RELATED: Andrew Sullivan Defends His Newsweek Pro-Obama Piece To Anderson Cooper
"[I]f [the federal government decides] that opposing a near majority of Americans in continuing to prosecute the drug war on marijuana, even when the core of their own supporters want an end to Prohibition, and even when that Prohibition makes no sense … then we will give them hell," Sullivan writes, steeling himself for the battle to come. "And it will get personal."
"The president wasn't just once a pot-smoker, he was a very serious pothead,' Sullivan writes. He says that Obama's own experience as a pot-smoker-turned-president proves that the substance is "no more potentially damaging" to people than alcohol.
Sullivan argues that Obama must instruct the Department of Justice that the federal government is no longer obliged to enforce marijuana laws. Of course, Sullivan excuses Obama's inaction because he is – at his core – "a pragmatist, trying to fix existing problems."
That said, Sullivan finds no "sane, reasonable rubric" for Marijuana to be classified as a Schedule One drug. Present laws proscribing its use should be amended nationally, and not simply by referendum as the states of Colorado and Washington have done.
So do nothing, Mr. President, with respect to these states and their legitimate decisions. Set the DEA's priorities so that this trivial, medically useful, pleasure is not in any way a priority for law enforcement. Let the states figure this out, as they are on marriage equality.
"Lead from behind," Sullivan proposes to Obama. "An entire generation is ahead of you."
Read the full column in The Daily Beast
> >Follow Noah Rothman (@Noah_C_Rothman) on Twitter
Have a tip we should know? tips@mediaite.com