AOL Hypocrisy: When It Comes To Video Curation "Mediaite Has A Better Argument Than AOL"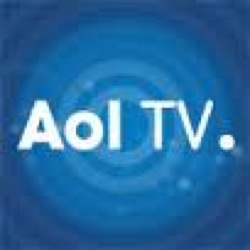 Today AOL Daily Finance reporter Jeff Bercovici attacked Mediaite for the way we aggregate, curate and publish video clips from various television networks. The piece claimed that Mediaite "test(s) the limits of fair use" and added melodramatically that only a "judge and jury can say for sure." We are confident in our legal position on our video curation practices.
But it seems that AOL engages in a far more egregious practice: running their own video advertisements in front of third-party video content; a big no-no in the world of Internet video aggregation. A high level source at one cable news network, whose videos AOL regularly uses, tells us that there is "no licensing agreement in place."
First some background: there is no question Mediaite and its sister sites have seen meteoric growth in its first year, which in turn has lead Bercovici and other media navel-gazers to wonder how that success could have occurred so quickly. Bercovici erroneously presumes that the majority of Mediaite's traffic is a result of syndicated video. Last month, Mediaite had 1.4 MM unique visitors to the site, and in August is on track to beat that number. None of those visits include syndicated video plays, which if added, would more than double the total number of "Mediaite users." Since many of those Mediaite syndicated video watchers are not coming to the site itself, they are not included in Mediaite's monthly traffic numbers.
The more important problem with Bercovici's piece is that in reality Mediaite is in regular contact with the news networks, whose clips we utilize. And at least one of the people quoted in his article told us that his quote was taken totally out of context. While flattering, it is ironic that Bercovici singles out Mediaite for a practice that so many websites engage in, including his own parent company AOL.  His first stop in reporting this story may have been a walk upstairs to check in on the video curating practices of the company that pays his check.
Tim Armstrong's AOL is a corporate behemoth that regularly features video clips from television networks on a number of their sites. Maybe most relevant here is a blog called TV Replay, which basically features other networks' video clips with little news nor analysis. More importantly, TV Replay runs video advertising that is served by the AOL advertising server in front of the third party content, something that Mediaite does not do. Running "pre-roll" in front of another network's content runs far afoul of currently accepted practices (Mediaite serves a banner ad.) While it's true that AOL's video clips are often shorter than Mediaite's curated video — although Mediaite's are no longer than many of our competitors – the far more egregious sin appears to be the pre-roll….the dollars.
We reached out to the very copyright and intellectual property lawyer Lloyd Jassin who was quoted in Bercovici's original piece. He told us "If [AOL] is putting a video ad in front of an aggregated video clip from a third party without a licensing fee, they are arguably diverting revenue streams from the original content." On the other hand, when available, Mediaite embeds the networks very own player, which means their pre-roll advertisement is included in our embeded player. Through a partnership with Magnify, a leading video platform provider, we are effectively helping networks make more ad revenue. A very different scenario than that at AOL.
When told of AOL's practice of including video pre-roll in front of third party content, Jassin said "Mediaite seems to have a better argument than AOL."
In the byzantine world of corporate media giants, there is always the chance that certain arrangements exist, but when we reached out for comment or clarification from AOL, they were unable to provide any material response at this time. In the meantime, it appears that when it comes to video curation, perhaps AOL's glass house is not the wisest place from which to throw stones.
Have a tip we should know? tips@mediaite.com
Colby Hall - Founding Editor