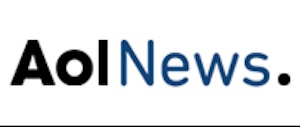 Its no surprise to anyone that Huffington Post and Aol News will be merging, but what surprised us, is that in the days to come, Aol News will no longer be producing any original content, and will instead be entirely serviced by Huffington Post.
Since Aol CEO Tim Armstrong and Arianna Huffington jointly announced plans to merge their companies on Super Bowl Sunday, many media critics have guessed how these household brand-name media companies would specifically co-mingle. And while its been widely reported that, post-acquisition, Aol has bee shedding numerous writer, reporters and content producers, Mediaite hears from a credible source that in the coming days, Aol News will officially fold its operations entirely.
In early March, reports surfaced of upwards to 750 individuals being laid off as a result of the merger, the majority of which they claimed were technical staffers overseas. However, nearly 120 of these staffers were in editorial roles, immediately raising questions about Aol's integration strategy with Huffington Post content. In fact, one could reasonably wonder what exactly comprises the Aol News department right now, apart from some blue ribbon reporters still on staff and an AP newsfeed.
Aol CEO Tim Armstrong clearly saw HuffPost as a turnkey content solution for his burgeoning strategy to grow his media assets and distance himself from the subscription/ISP revenue model, which clearly makes Aol News redundant.
Since launching just over five years ago, Huffington Post has redefined what is currently considered successful Internet content strategy, with smart original reporting combined with fast third-party content curation ,and clever headlines. But the editorial tilt to Huffington Post is its unique point of view, or as some have noted, its "coastal tabloid sensibility." Its worth nothing that Huffington Post launched as the liberal alternative to the Drudge Report.
While one can reasonably assume that the "Aol News" brand will still exist online, more to the point, all of the content will be produced and overseen by the Huffington Post team.
The folding of the Aol News department and replacement by HuffPost will create an interesting dynamic between the more predominantly "red state" Aol users who will now be directed to "blue state" oriented Huffington Post content. Regardless, this provides the most convincing argument to date that Huffington Post was only "acquired by Aol," as far as the finance departments are concerned.
When reached, Aol did not immediately provide comment. We will update accordingly.
Have a tip we should know? tips@mediaite.com
Colby Hall - Founding Editor