AP Quickly Retracts Story Accusing Dem Candidate of Lying to Federal Investigators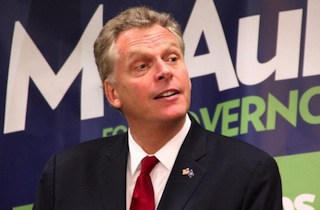 The Associated Press dropped a bombshell Wednesday evening when it reported that court documents alleged Virginia gubernatorial candidate Terry McAuliffe lied to federal investigators in an ongoing fraud investigation.
Within two hours, however, the AP retracted the story after discovering the "T.M." listed in court documents did not refer to the candidate. By that time, rival Ken Cuccinelli's campaign had already pounced, and Twitter had exploded over another development in an already eventful election.
The case in question concerns Joseph Caramadre, a donor to McAuliffe's unsuccessful 2009 bid for governor, who stole the identities of terminally ill patients and used them to apply for annuities. An earlier AP story revealed McAuliffe's inclusion in the investigation, as he potentially received donations from the illicit funds, though it acknowledged there was no evidence McAuliffe was aware of Caramadre's transgressions.
It was the second story that claimed McAuliffe had misled a postal investigator about a $2,000 check that Caramadre had sent him. A closer examination of the documents quickly revealed that "T.M." referred to a business contractor, not McAuliffe (Twitter also suggested Trayvon Martin and Tim McGraw):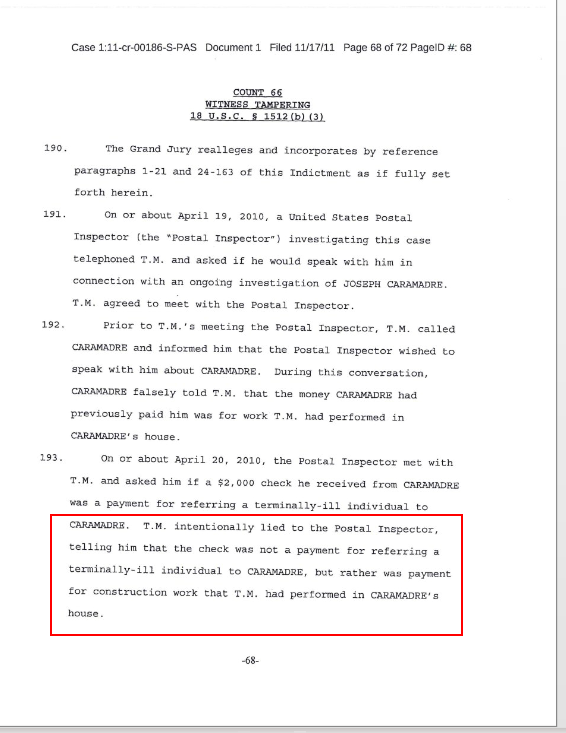 (via Judd Legum)
"The initial alert moved on AP's Virginia state wire at 9:45 p.m.," an AP spokesperson said. "The story was withdrawn one hour and 38 minutes later. That was an hour and 38 minutes too long."
The story's author apologized on Twitter:

And the timeline of Eric Cantor's (R-VA) communications director Rory Cooper neatly defines the false report's quick arc:



[Image via Read the Hook]
——
>> Follow Evan McMurry (@evanmcmurry) on Twitter
Have a tip we should know? tips@mediaite.com