April Ryan Goes in On Sarah Sanders, Says She Should Pay For Her Bodyguard: 'She Should be Ashamed'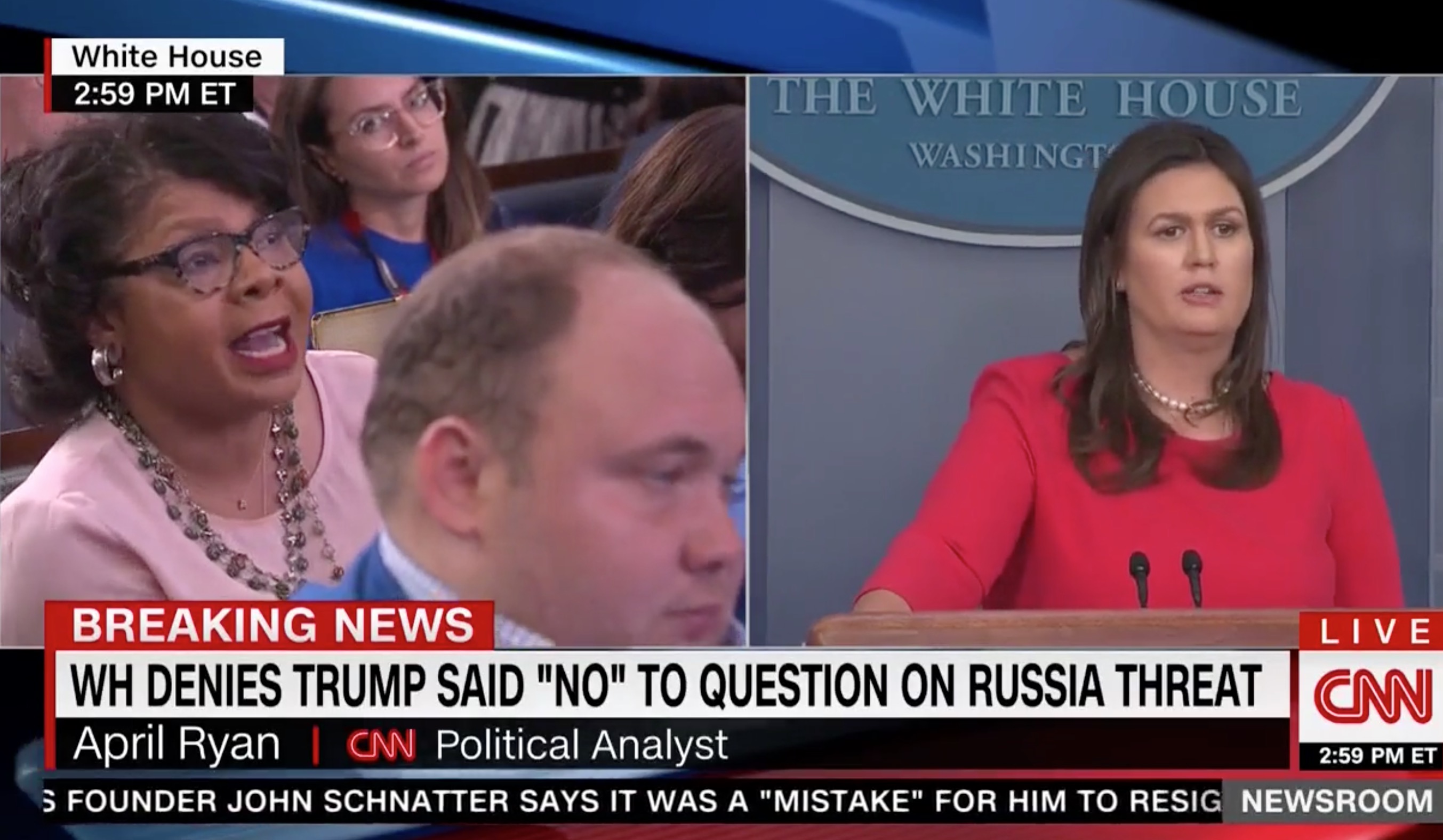 White House reporter April Ryan says Sarah Huckabee Sanders ought to pay for the security detail she recently hired after receiving threats.
Keen observers are well aware by now that sparring matches between Ryan and Sanders have become something of a regular occurrence during White House press briefings. While Ryan's tough coverage of the Trump Administration has generated a lot more publicity for her, she told The Hollywood Reporter that it's also caused her to receive numerous death threats, so she hired a bodyguard to help protect her.
"I've had some people wait for me outside the White House," Ryan said. "There is a concern now. I mean, I've had death threats, I've had craziness, so I have a real concern. An honest, real concern."
The interview explored Ryan's thoughts about the Trump Administration's attacks on the media and their generation of hostility towards reporters at large. However, since her dynamic with Sanders remained on center stage throughout the discussion, Ryan lambasted the press secretary for her role in the president's war on truth.
"She should be ashamed of herself for going out there, saying some of the things that she's said. She tries to insult my intelligence. And not just my intelligence, the world's intelligence…"
Ryan also says Sanders ought to compensate her for her security arrangements.
"I think [Sanders] should have to pay for it, especially if she's stirring it up with her boss…I did not sign up for this. I was just doing a job."
[Image via screengrab]
— —
>> Follow Ken Meyer (@KenMeyer91) on Twitter
Have a tip we should know? tips@mediaite.com