Be prepared to never view Swiss cheese the same way again.
Philadelphia magazine reports that the city's police are currently searching for the "Swiss Cheese Pervert," a man accused of driving around pantless, soliciting women with the help of his exposed penis and a slice of Swiss cheese.

The Mayfair Town Watch first alerted residents to the lactose-loving perv with this glorious Facebook message:
Good Morning Mayfair! Please be aware of the Swiss Cheese Pervert! This individual is driving around surrounding communities and exposes himself to women. He offers them money to watch him put swiss cheese on his privates. He is a white, heavy set male, 40-50 years old. He drives a newer model silver sedan. He was also spotted in a black newer model sedan. If you see this guy, don't confront him. Get his plate number and call 911 immediately!!! We have passed all the information to the 15th PD.
Sounds too crazy to be true, right? Nope. Here are two pieces of photographic evidence: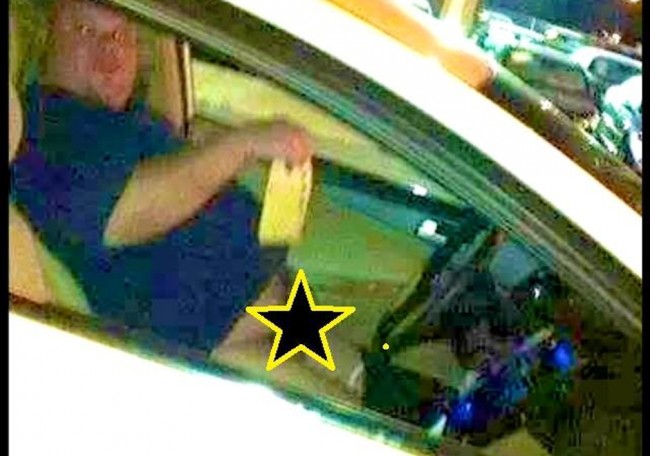 @Swisscheeseperv I met this dude a few weeks ago #creep pic.twitter.com/UfpUbwpTJR

— priscilla rosado (@viva_la_pris) January 11, 2014
For more insight into the Swiss Cheese Pervert's rationale for his actions, Philadelphia's Victor Fiorillo got a hold of an OkCupid dating website message allegedly sent from the 41-year-old-man-most-people-believe-to-be-the-Swiss-Cheese-Pervert to a 21-year-old girl, including the following excerpt:
You see, when I was young and even now I seemed to be judged on my looks and not on my personality. So finding women and starting relationships was harder for me then most. Couple that with a strong sex drive, and you get the picture. So I developed this fetish to help me deal with my sexual urges. I found that women tend to like dairy products, and settled on cheese to represent the girl. thus I started having sex with cheese. I like to use Swiss cheese and would wrap slices of the cheese around penis, then masturbate. Now tho, after finding several girls to do it for me, I prefer having girls do it for me, instead of myself.
Okay, but why Swiss cheese?
I started to compare girls to cheese due to their milky complections [sic], girls are soft, smooth feeling and tend to like dairy products more. That and typical advertising, always using a girl to advertise dairy products. So cheese is what I started to use as a replacement for having sex with girls.
And there you have it.
Look, everyone has their bizarre fetishes, sure, but it crosses a pretty ridiculous line when you begin soliciting people on the street with your pants down while holding up a big ol' slice of Swiss.
Read more on this freakish Philly story here.
UPDATE: The Philly Daily News interviewed a "fetish expert" who warns that the Swiss Cheese Pervert "could be dangerous," because of course.
— —
>> Follow Andrew Kirell (@AndrewKirell) on Twitter
Have a tip we should know? tips@mediaite.com