Ben Shapiro Issues Apology and Retraction Over Racist Video Posted on Daily Wire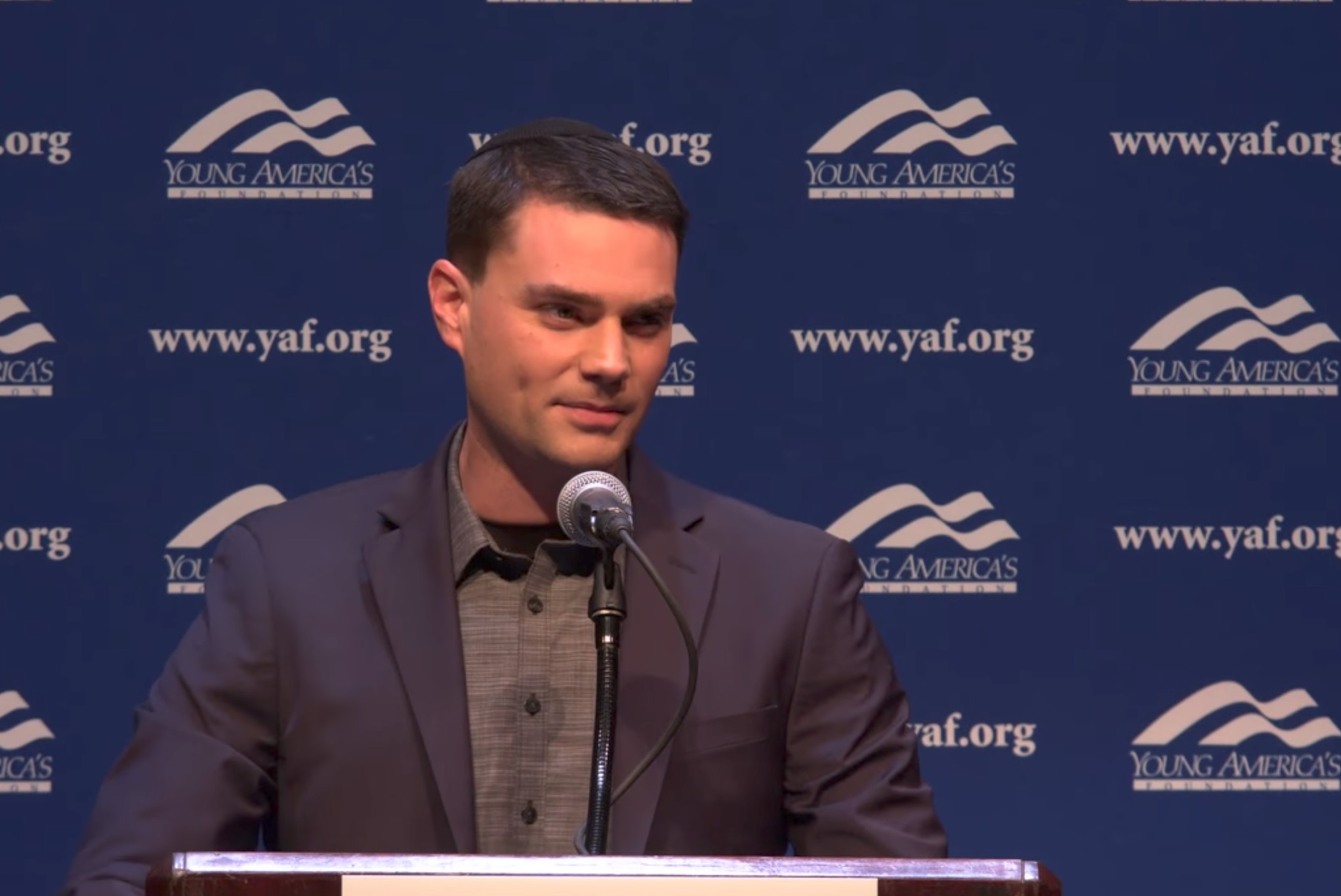 After Ben Shapiro's conservative blog site published a video about Native Americans that was widely-criticized as racist, the right-wing pundit told critics to "calm the hell down" — but today, he has completed a full 180 by issuing an apology and deleting the Columbus Day clip off the internet.
The animated Daily Wire video in question depicted Native Americans as cannibals who were saved from their own savagery when white Europeans — like Christopher Columbus — came to North America and instilled Western Civilization. However, Shapiro's blog created a revisionist history that completely excluded all accounts of genocide, slavery, land-theft, and rape, leaving viewers to believe that Europeans had only positive "contributions" in the Americas.
But after facing 24 hours of fierce media backlash, Shapiro flip-flopped on his original comments that excused the video as "satire" and instead issued a statement that reads:
"On Monday morning, while on vacation, I was made aware of a satirical video that went up at Daily Wire's Facebook page and Twitter without my input or approval regarding Columbus Day. I was uncomfortable with the video, but in the interests of giving my employees the benefit of the doubt — and in the interests of defending satire more broadly — I decided to leave the video up.

That was a mistake, and I apologize fully for it.

After 24 hours of not sleeping, I decided that I couldn't live with the video being left up in my name. Yes, the video was satire. In my opinion, it was bad satire. It did not fulfill my editorial guidelines. It skipped over the grace injustices visited upon Native Americans, and it engaged in broad-based stereotyping.

The video has been removed."
Interestingly, Shapiro does not name the employee responsible or state any company consequences for the racist video, but he does cast blame upon them — even though he is the founder and editor-in-chief of the publication.
While Shapiro credits his conscious for the decision to pull the clip, others gave kudos to the massive internet backlash he faced for keeping the post up. Specifically, anonymous Twitter user @AtticusGF published a lengthy, hard-hitting Twitter thread on the video that was retweeted by a number of prominent people in politics:
This thread –> https://t.co/KzpzaPg9Q7

— Charlie Sykes (@SykesCharlie) October 10, 2017
amazing it took so long. (also I'm giving @AtticusGF credit for making this happen.) https://t.co/69cUuJN3c2

— Haley Byrd (@byrdinator) October 10, 2017
[featured image via screengrab]
Follow Caleb Ecarma on Twitter. 
Have a tip we should know? tips@mediaite.com