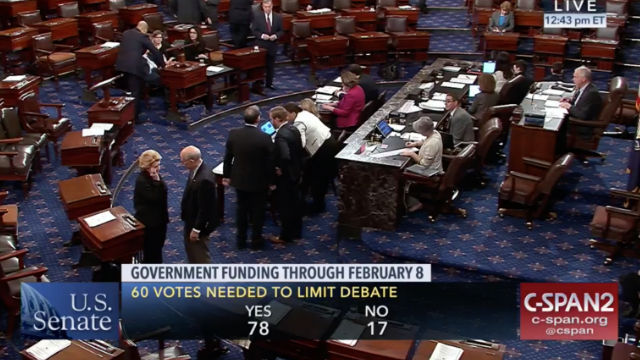 Our short national nightmare is over. After just one weekend, the government shutdown has been averted, with more than enough votes to pass the continuing resolution.
It must be noted, however, this more of a duct tape fix essentially. An agreement on DACA must be reached by February 8th and, barring that, the government could shut down once again.
Sen. Chuck Schumer addressed the Senate floor earlier this afternoon and placed the blame squarely on President Donald Trump.
"President Trump's unwillingness to compromise caused this shutdown," he said. "The facts are well known."
"The procedure will not satisfy everyone on both sides. It's a way forward."
[image via screenshot]
—
Follow Lawrence Bonk (@sidescrollers) on Twitter
Have a tip we should know? [email protected]