Breitbart's Senior Editor-At-Large Accuses The View of Disinviting Him From Show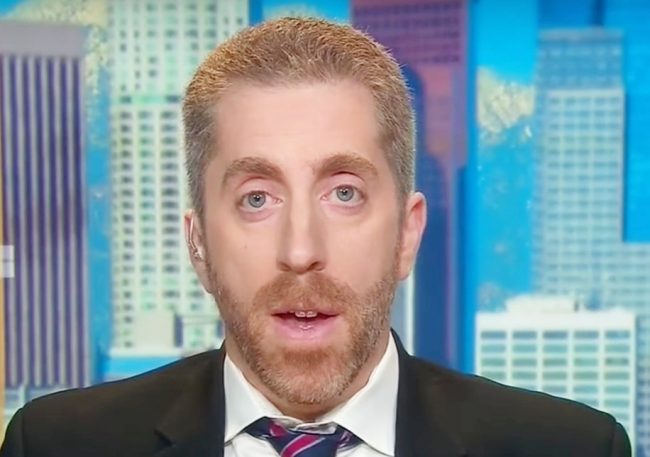 Joel Pollak is an editor at Breitbart whose name may be familiar to you because it's been on our site often. We wrote about him when he defended Corey Lewandowski after a Breitbart reporter alleged that she was manhandled by him. There was also that time when he accused NPR of racism. We even covered an interview he did with Brian Stelter to promote his new book, How Trump Won.
Therein lies the problem!
Pollak wants to keep promoting his book, but he's alleging that ABC's The View dangled the opportunity to do so in front of him, then ripped it away.
This week @TheView invited me to discuss my book (https://t.co/AjKR3yX2n9). Today they disinvited me w/out explanation. Hope they reconsider

— Joel B. Pollak (@joelpollak) February 17, 2017
I didn't call @TheView. They e-mailed me. Dates and everything. Clearly they were interested in having a discussion/debate. And then… not. https://t.co/cON8l4jDcj

— Joel B. Pollak (@joelpollak) February 17, 2017
Pollak forwarded us the initial email from The View's booking team, which did list a possible date for the suggested appearance. He also said that his publicist was informed over the phone by The View's staff that he and co-author Larry Schweikart couldn't appear on the show.
When contacted by Mediaite, an ABC spokesperson told us a bit of a different story:
We couldn't work out a date with his publisher because of scheduling issues and we hope to have him on in the future.
Although the hosts frequently criticize Donald Trump, the ABC show has hosted conservatives like Kellyanne Conway in the past and will even feature an appearance by Tomi Lahren next month. Just last month, insiders told Mediaite that Trump administration member Omarosa was given softball questions by the panelists to be sure that more conservatives would appear on the show in the future.
If and when they are able to reschedule,  as ABC has indicated they want to, we will let you know.
UPDATE — 2:18 p.m. EST, February 23:
Mediaite has learned that ABC has booked Pollak to appear on The View tomorrow, February 24. We'll be watching, so check back for updates beginning at 11 a.m. EST.
[image via screengrab]
Have a tip we should know? [email protected]