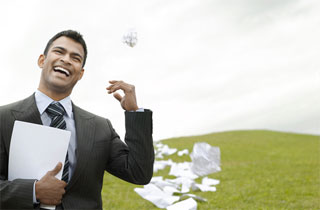 Want to know why American politics suck so bad? Here's a primer from an anonymous Capitol Hill staffer who's been at the job for 20-odd years, and who quit with an epic email detailing exactly why it is that Hill culture, and American politics, suck.
And when we say epic, we mean that in a literal, Odyssey-like sense, wherein the mystery staffer went through their history on the Hill and selected a spectrum of stories detailing Congress's incompetence and stupidity. "After nearly two decades of unpaid and underpaid work, student loans for two degrees, late nights, playing therapist/nanny, dealing with angry phone calls, and always being on call like a sleep-deprived Florence fucking Nightengale, I got tired of hearing 'You're not dedicated enough' one last fucking time," he/she seethed.
The entire email is worth a read (along with a glass of wine), but we really, really want to know who their Congressman was:
A few years ago, the entire country was on the brink of a recession and financial meltdown. Congress was about to vote on TARP, but what was the pressing issue in my office? What did we have to have a staff meeting about ASAfuckingP? Appropriate shoe attire. An individual who was about to vote on one of the most historic pieces of legislation didn't have the courage to face his own staff to discuss his discomfort of heel height.
In conclusion: "Fuck you people."
(On the bright side, we have to applaud this mystery staffer for not becoming a lobbyist.)
[Jezebel]
[Image via Shutterstock]
—
>> Follow Tina Nguyen (@Tina_Nguyen) on Twitter
Have a tip we should know? tips@mediaite.com