Club for Growth Comes Out Against Senate Health Care Bill: 'Obamacare-Light'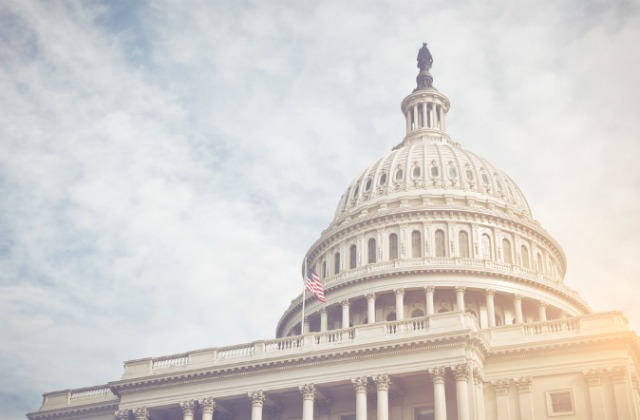 The Club for Growth has come out today against the Senate's health care bill, calling it "Obamacare-light."
Before the big news broke that Senate GOP leadership is shelving the vote until after the 4th of July recess, the Club for Growth put out a statement blasting the Better Care Reconciliation Act for not being a full Obamacare repeal:
"For seven long years, Americans have waited for health care reform that would repeal the disaster that is Obamacare," stated Club for Growth President David McIntosh. "The Club for Growth and the American people took Republicans in Congress at their word when they promised to repeal every word – 'root and branch' – of Obamacare and replace it with a patient-centered approach to health care."

"Only in Washington does repeal translate to restore. Because that's exactly what the Senate GOP healthcare bill does: it restores Obamacare. And while it's hard to imagine, in some ways the Senate's legislation would make our nation's failing healthcare system worse.
The Club for Growth called for McConnell to "take the time necessary to get it right," which may have ultimately factored into the decision by GOP leadership to delay the vote (even though the number two Republican in the Senate was very adamant about getting it done this week).
These are the big changes the Club for Growth wants to see:
First, the Senate should adopt language that will allow an insurer that sells a fully compliant plan the ability to also sell any plan that a consumer would like to purchase. Alternatively, the legislation should allow the states to opt-out of all Title I regulations.

Second, in order to equalize the tax treatment with employer-sponsored plans, individuals should be allowed to pay for insurance premiums with their Health Savings Accounts (HSAs).

Third, all of the Obamacare taxes must be repealed.
You can read their full announcement here.
[image via Shutterstock.com]
— —
Follow Josh Feldman on Twitter: @feldmaniac
Have a tip we should know? tips@mediaite.com
Josh Feldman - Senior Editor