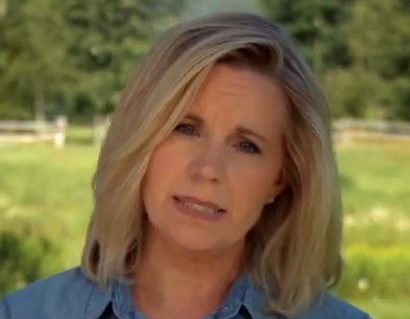 The senate campaign that caused a huge public rift within the family of former Vice President Dick Cheney , and appears to have obliterated/retroactively rescinded the former veep's friendship with Sen. Mike Enzi (R-WY), has come to an end. CNN is reporting that embattled Cheney daughter Liz Cheney is dropping out of the race for U.S. Senate in Wyoming.
From CNN:
Liz Cheney, whose upstart bid to unseat Wyoming Sen. Mike Enzi sparked a round of warfare in the Republican Party and even within her own family, is dropping out of the Senate primary, sources told CNN late Sunday.

Cheney, the eldest daughter of former Vice President Dick Cheney, began telling associates of her decision over the weekend and could make an official announcement about the race as early as Monday.
Cheney's campaign was plagued by a number of issues, the possible result of which were she never registered much of a pulse in polling against the incumbent Sen. Enzi.
UPDATE 7:13 am: Cheney has released the following statement:
Serious health issues have recently arisen in our family, and under the circumstances, I have decided to discontinue my campaign. My children and their futures were the motivation for our campaign and their health and well-being will always be my overriding priority.

As a mother and a patriot, I know that the work of defending freedom and protecting liberty must continue for each generation. Though this campaign stops today, my commitment to keep fighting with you and your families for the fundamental values that have made this nation and Wyoming great will never stop.
Have a tip we should know? tips@mediaite.com