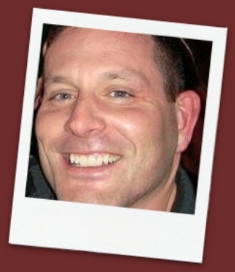 My given name is Zachary Hildreth, but most people in the media world know me as Jon Nicosia. I am currently the managing editor of Mediaite.com. I am also a convicted felon.
I have made a lot of mistakes over the years, some of which have landed me on the wrong side of the media glare. I have also, since a young age, had a knack for technology. In fact, the first time I was mentioned in the media was when I was 24. It was 1988, and the Boston Globe wrote a glowing profile about my business, Massdata, titled, "The Life a Computer Created." It made me an overnight sensation, one of the first "whiz kids" — before the term would be applied to so many others.
In 1989, a year after the Globe profile, I learned the hard way that I was better at technology than managing a business. Massdata was falling apart from overspending and my bad management. I needed money to keep the business going. I could not accept that the company I worked so hard to create was failing, so I rationalized doing things that were both unethical and illegal. Until that point, I had never gotten so much as a speeding ticket. Then, to my disbelief, I was arrested. My "whiz kid" hubris even led me to refuse a plea deal that would have gotten me a one-year sentence. I paid the price with a lengthy trial that was covered by both local and national media. I was eventually convicted of multiple counts of bank fraud and larceny for which I served five years in state prison.
In the course of one year, I went from basking in the limelight of the Globe story to dreading coverage from their larger sibling, The New York Times, and news organizations coast to coast. At that time in Massachusetts, there were no "country club" prisons, so I was put in prison with murderers, rapists, you name it. I survived it, but witnessed things no one should.
Prison had crushed my spirit and destroyed the life I knew. When I was released, I focused on trying to get those five years back — with all the trappings of success I felt I had earned. That also meant not caring about the people I hurt to get what I wanted. Despite five years behind bars, I hadn't learned my lesson. In 2002, I plead guilty to larceny and securities fraud stemming from more illegal activities in 1998 and '99. Those crimes were 15 years ago, and I've since tried to build my life back and deal with the causes of my terrible behavior. But in 2005, I was back in the spotlight when my ex-boyfriend was charged with a crime against me (he was found not guilty). That involved more media attention and more digging into my past. It was time for me to start a new life.
That's how I ended up here. I always had a passion for the news, all parts of it. In 2006, as a hobby, I started clipping political videos on my YouTube channel, NewsPoliticsNews. I was cutting video clips and posting them before many had the skills or technology use them in a blog environment. At one point, I was the number one news and politics channel on YouTube. I loved watching a great clip get picked up by the titans of digital media. Outlets from Huffington Post to Crooks And Liars were using my videos regularly. I would even see my clips show up on major cable channels and local newscasts. It reached a point where outlets were calling me for help — I became a de facto video editor for some of them. Watching the virality of video clips was addictive, and I was hooked.
When I started working more closely with media organizations, I adopted the name Jon Nicosia (a family name) and a new persona so that no one would know about the other me. I just wanted to put that terrible part of my life behind me and to be judged for what I could do, not what I had done. But when I applied to become a Mediaite employee, I had to provide my given name and social security number. I knew that they would eventually realize who I was — which they did. Would this be the end of my media career? Would I become an outcast who no one would work with?
At that time, I disclosed my situation to Mediaite management. After some deliberation, they judged me based on my work to that point, rather than my past. I have since become managing editor at Mediaite, where I work with the site's editor-in-chief, Andrew Kirell, coordinating coverage and editing video, among other duties.
I have certainly tried to keep much of my past behind me, but for years people have been asking questions — and rightfully so. I would like a long future in this business, so it's time for me to come clean so I can be judged accordingly.
Many in media complain about how working in this industry can be frustrating, financially trying, and taxing. All of that is true at times, but this job has helped me transform my life. I love it. I live for it. It's my passion. I hope that those of you who have come to know me over the years as "Jon" will understand the decisions I made about my past — and judge me for the person I am today.
My name is Zachary Hildreth. I am an ex-con, but please call me Jon.
This is an opinion piece. The views expressed in this article are those of just the author.