Dana Loesch Endorses Taliban Desecration By Marines: 'I'd Drop Trou And Do It Too' (Updated)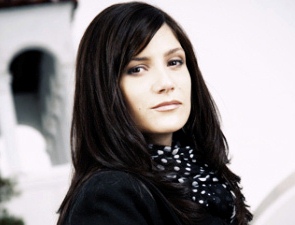 CNN political contributor and Editor-in-Chief of Big Journalism Dana Loesch came out in support of the video showing US Marines urinating on the corpses of Taliban fighters during her radio show Thursday on FM News Talk 97.1. "Now we have a bunch of progressives that are talking smack about our military because there were marines caught urinating on corpses, Taliban corpses," Loesch opined. "Can someone explain to me if there's supposed to be a scandal that someone pees on the corpse of a Taliban fighter? Someone who, as part of an organization, murdered over 3,000 Americans? I'd drop trou and do it too. That's me though. I want a million cool points for these guys. Is that harsh to say? Come on people, this is a war. What do people think this is?"
The Marine Corps previously had released a statement condemning the solider's actions as "egregious, disgusting behavior."
RELATED: Military Investigating Video That Appears To Show U.S. Marines Urinating On Corpses
Listen to Loesch's statement below: (Updates below video)

(
h/t Politico
)
Update: A CNN spokesperson released the following statement to Mediaite:
CNN contributors are commentators who express a wide range of viewpoints—on and off of CNN—that often provoke strong agreement or disagreement. Their viewpoints are their own.
Update II: Loesch has responded. Here's an excerpt, via Big Journalism:
There is a difference in advocating for the Marines to break the law, which I didn't do, and defending them from overly-dramatic hysteria. I was using absurdity to highlight absurdity. It's absurd to desecrate corpses but it's not wrong to hate terrorists who are trying to kill our troops–and us. And I'm not in uniform–so I am free to express what a lot of Americans feel about the controversy, even if it makes some pony-tailed academics feel uncomfortable.

The progressive left chose to include CNN in their attack because they don't like that the network–any network–features conservative voices and have been throwing everything at the wall to get me removed since the very beginning.

My entire point of the past two days was to highlight the absurd reaction from militant troop-bashers to these Marines. In my Twitter timeline yesterday progressives called our military "killers, kids, barbaric trash, murderers …" The only time soldiers are celebrated by the left is when they engage in protests like OWS. The rest of the time they're demonized. They get the red carpet rolled out for them, too.
Editor's note: This post has been edited since it's original posting – Jon Nicosia
Have a tip we should know? tips@mediaite.com