DefSec Mattis Denies Comments Attributed to Him in Woodward Book: 'Product of Someone's Rich Imagination'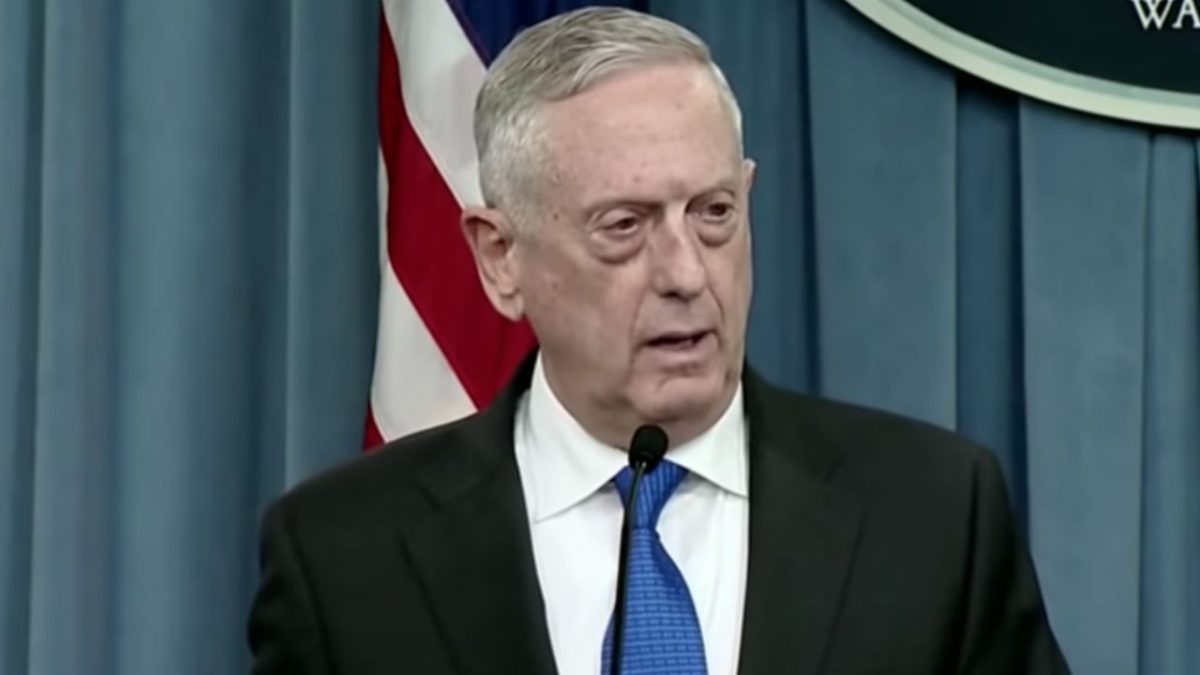 Defense Secretary James Mattis has a statement out tonight vociferously denying allegations from Bob Woodward's explosive new book on the Trump White House.
As Woodward reports in Fear, after a meeting with President Donald Trump that touched on U.S. military presence on the Korean peninsula, Mattis made it clear he's not happy with the Commander-in-Chief's knowledge:
After Trump left the meeting, Woodward recounts, "Mattis was particularly exasperated and alarmed, telling close associates that the president acted like — and had the understanding of — 'a fifth- or sixth-grader.' "

In Woodward's telling, many top advisers were repeatedly unnerved by Trump's actions and expressed dim views of him. "Secretaries of defense don't always get to choose the president they work for," Mattis told friends at one point, prompting laughter as he explained Trump's tendency to go off on tangents about subjects such as immigration and the news media.
Other damning sections featuring Mattis include: he had to correct Trump after he got the story of John McCain's capture and torture wrong, and he carefully did not go forward with Trump's demand that the U.S. should "fucking kill" Bashar al-Assad after the chemical attack in April of last year.
The White House and John Kelly have already denied other allegations from Woodward, and now Mattis says in a statement, "The contemptuous words about the President attributed to me in Woodward's book were never uttered by me or in my presence."
"While I generally enjoy reading fiction," he continues, "This is a uniquely Washington brand of literature, and his anonymous sources do not lend credibility."
You can read the full statement here:
And Mattis's denial of the disparaging comments about Trump that Woodward attributed to him is now in: "While I generally enjoy reading fiction, this is a uniquely Washington brand of literature, and his anonymous sources do not lend credibility." pic.twitter.com/6YFDpMZ5Mg

— Jeremy Diamond (@JDiamond1) September 4, 2018
[image via screengrab]
Have a tip we should know? tips@mediaite.com
Josh Feldman - Senior Editor