Detroit News Endorses Romney 'Despite His Wrong-Headedness On The Auto Bailout'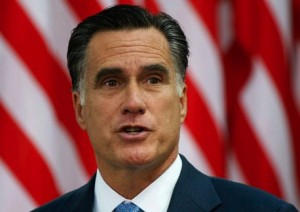 The Detroit News endorsed Mitt Romney on Thursday, noting it wasn't an pre decision for the self-described conservative paper. Thanking President Barack Obama for the auto bailout, the paper says it couldn't support the president's re-election, despite his challenger's "wrong-headedness" on the bailout.
Obama "has not delivered on the nation's yearning for change nor on the specific promises he made to fix what is broken," the editorial says. It went on to laud Romney's resume, particularly highlighting how his business career is suited to fix the country's economic problems.
But: "Don't assume that it was a no-brainer for a conservative newspaper to endorse a conservative presidential candidate."
The editorial continues:
We recognize and are grateful for the extraordinary contribution President Obama made to Michigan in leading the rescue of General Motors and Chrysler. Had either of those companies been allowed to go under, Michigan's economic maladies would have become fatal.

The president stepped up with the support the two automakers needed to keep themselves and their suppliers in business. We have said in past editorials that while Romney rightly advocated for structured bankruptcies in his infamous "Let Detroit Go Bankrupt" New York Times op-ed, he was wrong in suggesting the automakers could have found operating capital in the private markets.
"Michigan is better off today because of Obama's leadership on this issue," the paper says. "Had Obama done as well with the rest of the economy, it would be hard to deny him a second term."
"Despite his wrong-headedness on the auto bailout," it later adds, "we believe Romney when he proclaims himself a 'car guy.'"
The editorial's conclusion includes a critical assessment of the president:
A country built on rugged individualism finds itself increasingly under the thumb of a federal government that is ever expanding its reach into the lives of its citizens.

Obama has proved himself a disciple of the doctrine that for every problem there's a government solution.

Romney, by contrast, embraces individual initiative and entrepreneurship. He would turn back the encroachment of the bureaucracy into the private sector.

Romney would replace the heavy hand of government with the invisible hand of a rational marketplace working to produce broad prosperity.
Read the full endorsement over at The Detroit News
Have a tip we should know? tips@mediaite.com