Exclusive: Fired RedState Writer Slams Site Over Hypocrisy of Layoffs: We Were 'Insufficiently Partisan'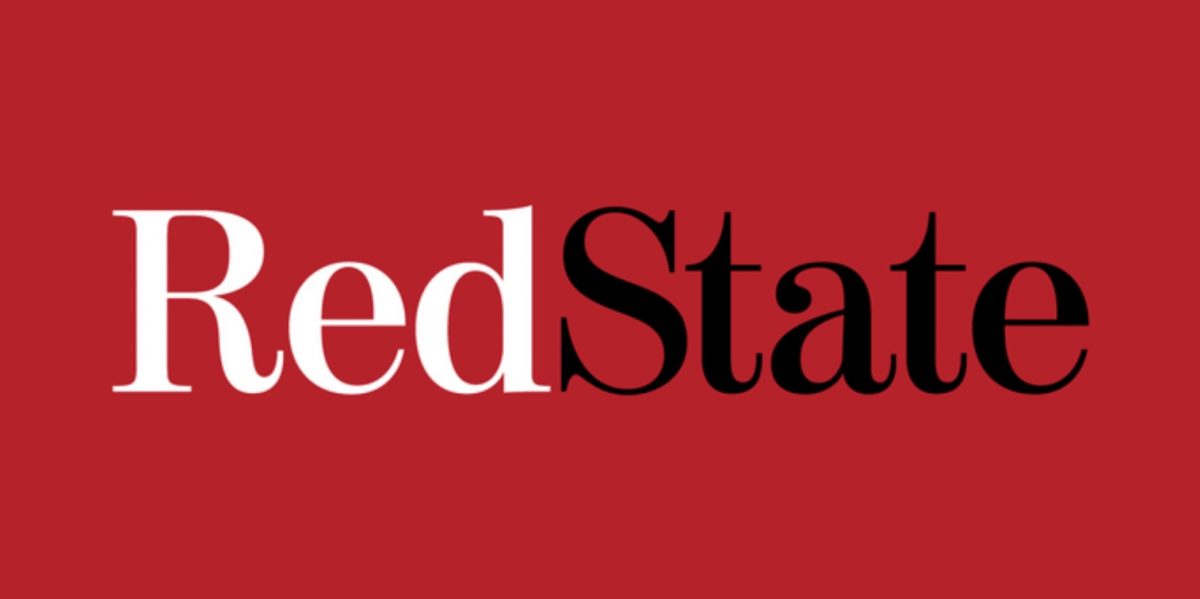 The conservative blog RedState experienced "mass firings" Friday because of what its parent company, Salem Media, characterized as a decision influenced by finances. But one writer who was laid off said she is skeptical of that characterization, adding that she believes the website is effectively trying to silence voices that are not, in their view, sufficiently supportive of President Trump and his policies.
"As you have heard by now, we are having to make changes to RedState effective today," Jonathan Garthwaite, Vice President and General Manager of Townhall Media – a subsidiary of Salem Media – wrote in an email Friday morning to an unknown number of independent contractors and full-time employees. "Unfortunately," Garthwaite added, "we have reached the conclusion that we can no longer support the entire current roster of writers."
The email seemed to imply that the cuts were because of money. That's how Susan Wright, a North Carolina-based writer with whom RedState severed its ties on Friday, understood Garthwaite's email. But Wright indicated to Mediaite that she is skeptical the layoffs are entirely about money.
"If this is a decision just strictly made for money purposes, they would want to keep the ones who were bringing in the most [page] views," Wright said.
"I can't remember the last time I had a month where I wasn't in the top three," Wright added.
Indeed, Mediaite obtained RedState's traffic report for the month of March. During that month, more than 2.5 million readers visited the website. Of those readers, 740,339 clicked on Wright's posts, making her the most-read author on the site. Why would a website allegedly struggling with finances let go of a writer who was responsible for more than a third of the website's overall traffic?
Wright said she believes it's because she was not pro-Donald Trump enough.
"Somebody else used the term, 'insufficiently partisan,' and that's accurate," Wright said. She added that she believes RedState is "going to be pro-Trump now."
Of the remaining RedState writers, Wright told Mediaite, "They know now they have no freedom. There's no diversity of opinion with RedState."
(Full disclosure: The author previously worked as an independent contractor for RedState who was recently laid off.)
RedState's alleged dismissal of writers who were not entirely supportive of the president is ironic, given the number of times it has published posts by writers who criticized the Left for what they saw as trying to silence voices with which they did not agree. One such post was published as recently as last month.
Asked if she believes RedState is hypocritical for what she sees as silencing her based on her political preferences while criticizing others for the same, Wright told Mediaite, "Yeah, I do." Wright did, however, stop short of saying that Garthwaite lied in his email to those who were being laid off.
"They didn't lie. They just didn't spill it completely out," Wright said.
Salem Media did not respond when asked to comment on this story.
Correction: An earlier version of this report misstated the March traffic on RedState, originally putting the figure at 2.5 million. Wright's traffic was also misstated at 832,630. She was the No. 1 writer in terms of traffic for March, not No. 2 as first reported.
[Image via screengrab]
— —
>> Follow Jon Street (@JonStreet) on Twitter
Have a tip we should know? tips@mediaite.com