FBI: 'It's Not Clear' that Russia's Election Hacking Had a 'Specific Goal' to Help Trump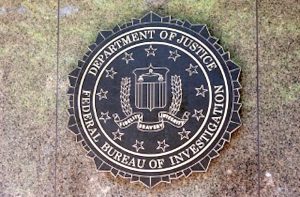 While the CIA and the FBI agree that Russia attempted to tamper with the 2016 election, the FBI says that "it's not clear" what Russia's exact motivation was.
The political world has been shaken by the reports about the CIA's apparent determination that Russia intervened in the election to help Donald Trump. However, an FBI official reportedly gave a presentation before the House Permanent Select Committee on Intelligence this weekend, and said the CIA's claims were "fuzzy" and "ambiguous."
The FBI stated that they are not completely sure that Russian agents hacked into the Republican National Committee. While they were still looking into whether certain third-party affiliates or conservative groups were hacked, the FBI found that little of any data that might have been stolen would be of significant value to hackers.
"There's no question that [the Russians'] efforts went one way, but it's not clear that they have a specific goal or mix of related goals," an official stated.
In the recent reports about the CIA's conclusions,  intelligence officials have pointed to the fact that Russian hackers held onto RNC data while releasing damaging information about the DNC, as evidence that they wanted to provide help to Trump by damaging Hillary Clinton on his behalf.
It should be noted that back in October, the Department of Homeland Security and sixteen other intelligence agencies concluded that the Kremlin orchestrated cyberattacks against the U.S. As the CIA's new developments continue, there have been bipartisan calls for a congressional investigation into Russia and the cybersecurity of America's political networks.
[Image via Mark Van Scyoc/Shutterstock]
— —
>> Follow Ken Meyer (@KenMeyer91) on Twitter
Have a tip we should know? tips@mediaite.com