Fmr. Breitbart Spokesman Blasts 'Dictator' Bannon For Ruining Site; Promises to Vote Clinton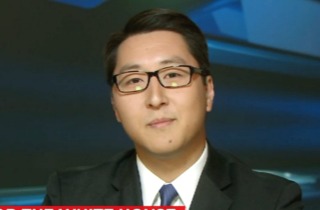 Former Breitbart spokesman Kurt Bardella is doubling down on the slams against his old boss while announcing that he will vote for Hillary Clinton as a lifelong Republican.
Bardella raked Stephen Bannon across the coals earlier this week when he described how the Trump campaign's new CEO used to run business meetings like a "white supremacist rally." In a new op-ed for The Hill, Bardella continued the attack on Saturday by describing how Bannon warped the vision Andrew Breitbart had when he created his news outlet.
"Steve ran the site and controlled the content as a dictator, not only limiting the expression of his journalists but also purposefully changing the narrative to increase vitriol, playing to the fears of his readers.

Rather than expanding discourse to bring an astute voice to the conservative movement, Steve exacerbated its ugliest components and as result marred Andrew's name to where it became associated with something toxic and perpetually malcontent."
Bardella went on to say that now that Bannon and Trump are working side-by-side, it is virtually inevitable that the mogul's anti-establishment message will come closer to views resembling "nihilism" and "anarchism." In the face of this, Bardella said he will put his political views aside and cast his vote for Clinton.
Bardella left Breitbart months ago as part of the walkout that occurred when the site took the Trump campaign's side over that of their ex-reporter Michelle Fields. Numerous figures have blasted Trump and Bannon's team-up throughout the week, including former Breitbarters and conservatives who share similar sentiments to Bardella's.
[Image via screengrab]
— —
>> Follow Ken Meyer (@KenMeyer91) on Twitter
Have a tip we should know? tips@mediaite.com