For the 'Love' of the Game? Suspicions Grow Over Corruption Charges at Wimbledon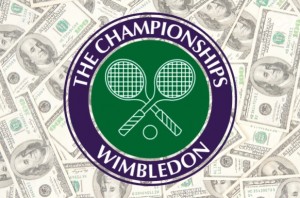 Several international news sources are reporting on an emerging corruption story that threatens the integrity of not only the game of professional tennis, but also its most hallowed name: Wimbledon.
According to the Daily Mail, the sport of tennis is getting rocked by accusations that at least several high-profile athletes have been involved with intentionally throwing matches at Wimbledon in recent years. The annual summer tournament at the All England Lawn Tennis Club is deemed the biggest stage in professional tennis. Wimbledon is one of the sports' four major Grand Slam championships.
Reportedly, investigators involved with anti-corruption groups have charged the sport's governing body of covering up thrown matches. Although documents have been exchanged by a variety of whistleblowers, the names of the players have not been released.
From the Daily Mail:
The central allegation is that an examination of 26,000 matches given to the sport's governing bodies in 2007 provided enough evidence to tackle players, but was not acted upon.

Three matches at Wimbledon are said to be in the files, though it is not clear when they took place. The Tennis Integrity Unit, set up to police the sport in 2007, said they had a zero-tolerance approach to betting-related corruption.
Allegedly, a popular tactic to rope in athletes to the scandal involves elaborate hotel room visits with the promise of about $50,000 USD by gamblers.
The President of the Association of Tennis Professionals (ATP) Chris Kermode told the BBC this weekend, "I can assure you that tennis is not treating this lightly. The idea that tennis is not acting appropriately is ludicrous." However, Kermode did admit to knowing about what he deemed an "incredibly small level" of match-fixing.
Watch the above video from the Daily Mail.
—
>> Follow J.D. Durkin on Twitter (@MediaiteJD)
Have a tip we should know? tips@mediaite.com