Former Breitbart Editor Shapiro: Bannon Likes to 'Kiss the Ass' of 'Turd Tornado' Trump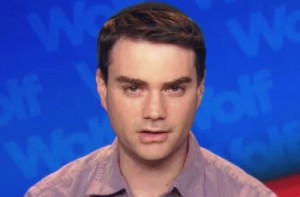 Former Breitbart editor-at-large Ben Shapiro held no punches Wednesday when reacting on CNN to the announcement that Breitbart head honcho Steve Bannon had been selected to serve as the Donald Trump campaign CEO.
"I think it's the final consummation of a romance that Steve initiated years ago with Donald trump," he said. "I mean, Steve has always wanted, in my opinion, to be very close to power. He's latched on to politicians ranging from Michele Bachmann to Sarah Palin to media figures like Andrew Breitbart and now Donald Trump."
Shapiro's interview immediately got colorful when he described Trump as a "turd tornado." "A what tornado?" asked Brianna Keilar.
"A turd tornado," he responded straight-faced.
"What is that?" she asked.
"It's like a Sharknado except with poop," he chuckled.
Shapiro continued to give his uncensored thoughts about Bannon. "Imagine that one of the worst people you know is heading up a presidential campaign. That's pretty much where I am at this morning," he said
Shapiro rehashed his reasons for leaving the site after it failed to defend reporter Michelle Fields after she was grabbed by Trump campaign manager Corey Lewandowski. "I said they were Trump Pravda, I said they threw their own reporter under the bus. I left a very lucrative job… because I wasn't going to stand with a site that decided it was more important to kiss the ass of a presidential candidate than to defend its own reporters," he explained.
Watch above, via CNN.
[Image via screengrab]
——
>>Follow Alex Griswold (@HashtagGriswold) on Twitter
Have a tip we should know? tips@mediaite.com