Former Editor John Podhoretz Rages Over Demise of Weekly Standard: an 'Act of Politico-Cultural Murder'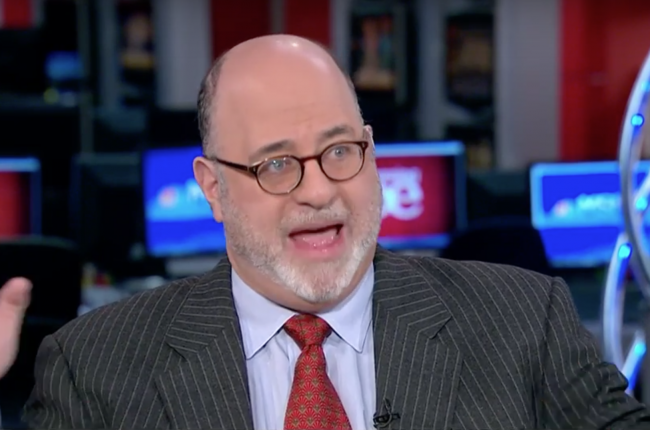 Following the Weekly Standard's announcement that they are closing up shop today, one of their former contributing editors is claiming the conservative magazine was "murdered" as part of a grab for money and viewership.
Clarity Media Group, the owner of the magazine's publisher, MediaDC, confirmed that the magazine will shut down Friday after 23 years of serving as a bastion of traditional conservative thought. Editor-in-chief Stephen Hayes sent a memo to his writers today amid meetings with MediaDC chairman, Ryan McKibben.
— Stephen Hayes (@stephenfhayes) December 14, 2018
As the Standard's closing draws bipartisan laments and questions about conservative media in the Trump era, Commentary editor John Podhoretz is railing against those who he views most responsible for the demise of his former magazine. He started things off by railing on Twitter about how writers are being forced to clear out in the next few hours, and that they're being asked to sign NDAs in exchange for severance pay,
People at the Weekly Standard have been told to clear out their offices by 5 pm today, in case you were wondering what Clarity Media is like.

— John Podhoretz (@jpodhoretz) December 14, 2018
Clarity Media said everybody had to leave Standard by 5, and didn't provide boxes for people to put their stuff in.

— John Podhoretz (@jpodhoretz) December 14, 2018
So there are non-disparagement clauses in the severance packages being given to the staffers at the Weekly Standard.

I'm not a staffer.

There will be much disparagement in this space and elsewhere, and factual disparagement as well.

— John Podhoretz (@jpodhoretz) December 14, 2018
Eventually, Podhoretz put them blame on McKibben and Clarity Media owner Philip Anschutz, saying they allowed Weekly Standard to die.
There were buyers. Potential buyers. In September, Clarity Media told those looking for buyers to stand down. Why would a company not wish to entertain a potential sale? Because it wanted to kill the magazine and harvest it.

— John Podhoretz (@jpodhoretz) December 14, 2018
The murderers are Philip Anschutz and Ryan McKibben. They could have sold the Weekly Standard. They refused to. Nothing like this has ever happened in my half-century of experience with publishing.https://t.co/rNKZuLiyt8

— John Podhoretz (@jpodhoretz) December 14, 2018
One key thing: It actually wasn't about Trump, or only about Trump on the margins. This was far more in the nature of a weird personal vendetta.

— John Podhoretz (@jpodhoretz) December 14, 2018
Erick is correct. What happened here has never happened to my knowledge–the closure of an established publication that could have been sold off for the purpose of stealing its assets for one that does not yet exist. https://t.co/s3kwcRGBkg

— John Podhoretz (@jpodhoretz) December 14, 2018
1/To help you understand why what happened to the Weekly Standard was evil: Its owner agreed to allow its editor Steve Hayes to try and find a buyer. A VC firm in New York agreed to be the broker. Then the owner's business-side rep ordered Steve to cease all contact with the VC.

— John Podhoretz (@jpodhoretz) December 14, 2018
2/this is not normal behavior. This is not business behavior. The business side rep, one Ryan McKibben—who was not content to have run several newspapers into the ground—had either decided on his own or talked the owner Anschutz into, killing the Standard.

— John Podhoretz (@jpodhoretz) December 14, 2018
3/ I say again–never in the annals of American publishing have I heard of such a thing. Anschutz and his man wouldn't even entertain AN OFFER.

— John Podhoretz (@jpodhoretz) December 14, 2018
Podhoretz topped this off in a column where he accused Anschutz of refusing to sell the Standard because he wanted "to claim its circulation for another property"
"To be sure, it has never made money. Magazines like it never make money. But its circulation has always been extraordinarily healthy in opinion-journal terms. And within the giant corporations run by the wealthy men who started the Standard and then bought it—Rupert Murdoch and then Anschutz—its annual losses were a rounding error, akin to the budget for the catering on one of their blockbuster movie productions. But if Anschutz had been motivated by an unwillingness to bear the cost any longer, he could have sold the Standard. He chose not to. He chose to kill it.

The cessation of the Standard is an intellectual and political crime. I hope and expect its subscribers, tens of thousands of whom have been with the magazine since its very first day, will demand refunds rather than serve as passive participants in this act of politico-cultural murder."
— —
>> Follow Ken Meyer (@KenMeyer91) on Twitter
Have a tip we should know? tips@mediaite.com