Former Head of FoxNews.Com Denies Trump-Porn Star Story Was Ignored: 'Easy Call to Make'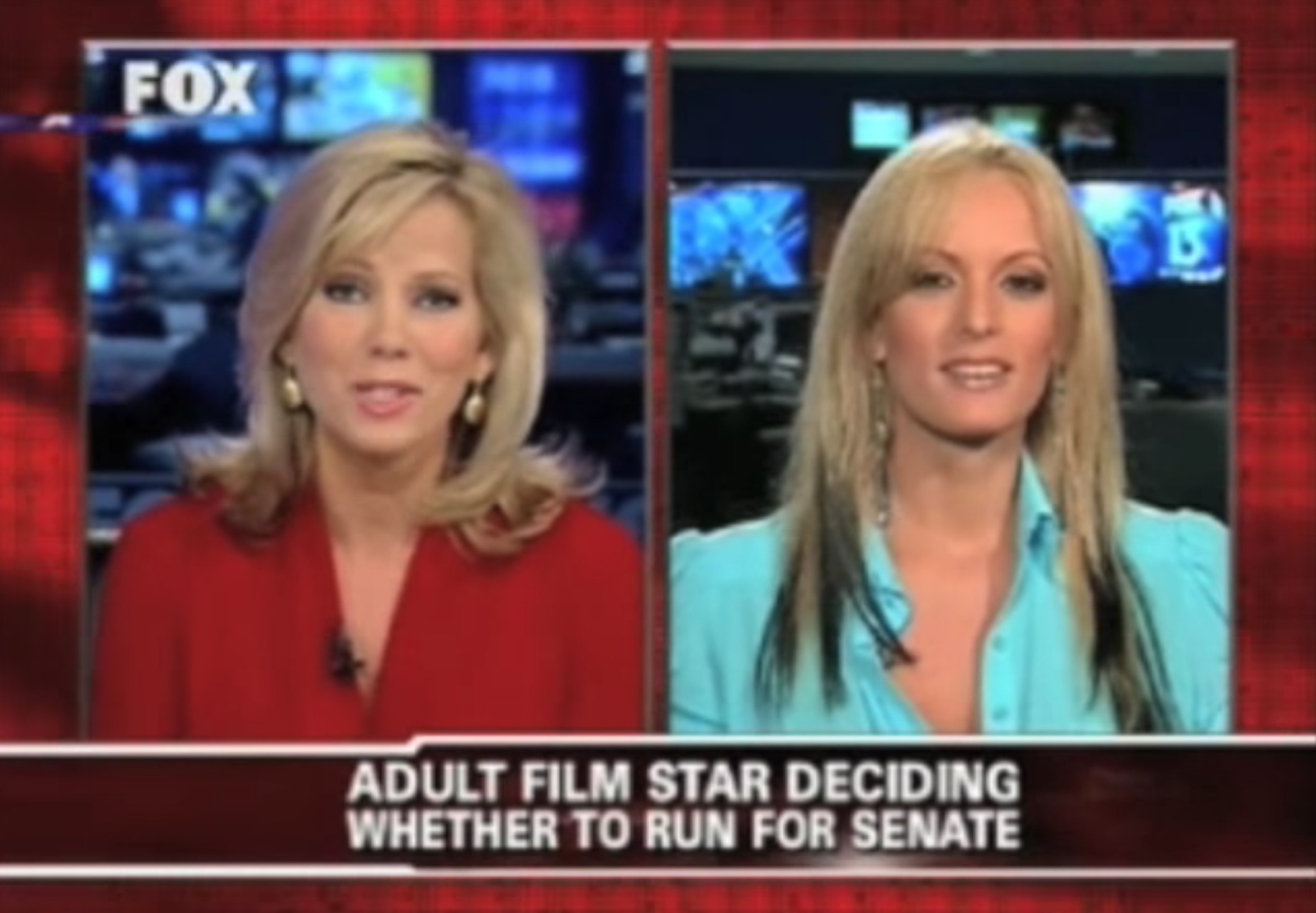 Ken LaCorte, head of editorial at FoxNews.com until 2016, pushed back on a report that the outlet "shelved" a story on President Donald Trump's alleged affair with porn star Stormy Daniels just weeks before the 2016 election.
CNN's Oliver Darcy reported on Tuesday that Fox News had a report in the works on Daniels' allegations that she had a sexual affair with Trump in 2006, when he was married to third wife Melania.
Fox News entertainment reporter Diana Falzone filed a story in October 2016, per CNN, which included an "on-the-record statement from Clifford's manager at the time, Gina Rodriguez, confirming that her client had engaged in a sexual relationship with Trump."
"But the story never saw the light of the day, to the frustration of Falzone," two sources told Darcy.
LaCorte told Mediaite that he made the call to spike Falzone's story — claiming that it lacked enough solid reporting to be worthy of publication.
"She had put up a story that just wasn't anywhere close to being something I was comfortable publishing," he said.
LaCorte explained that while Falzone's report claimed in its introduction that Daniels had confirmed her relationship with Trump, it lacked the evidence to back that up.
Falzone's story was based primarily on an interview with an editor at user-submitted gossip website The Dirty who published a post about the allegations five years prior — until a cease and desist letter from Daniels' lawyers forced him to take the post down.
Though CNN reported Falzone had an on-the-record comment from Daniels's then-manager Gina Rodriguez, LaCorte told Mediaite that the story he rejected identified her only as an unnamed spokesperson — and that she only gave a two-word comment confirming the Dirty story on the relationship between Trump and Daniels: "It's true."
According to LaCorte, Falzone's report also noted that Daniels herself would not confirm the relationship nor comment for the story.
The last crutch holding up Falzone's piece, according to LaCorte, was an unnamed source who said she had once dropped Daniels off at the Beverly Hills hotel where Trump was staying. While the source said that Daniels talked about Trump frequently, she did not confirm the relationship.
"So we had a manager saying it's true. We had the woman at the center of the controversy still not talking about it — and the last time she publicly talked about it she denied it and sent a cease and desist letter. We had a long interview with an editor from The Dirty rehashing a story from 5 years ago in which he claimed to have heard from Daniels about the affair."
"So that was the story," LaCorte told Mediaite. "If I had run that, I wouldn't have been a good journalist."
Falzone did not respond to Mediaite's requests for comment.
LaCorte, who worked at Fox News from for nearly two decades, said that while the facts in Darcy's report for CNN are mostly true, "they lead you to 100 percent the wrong conclusion" — namely, that Fox News spiked the Stormy Daniels story just weeks before the presidential election in order to protect then-candidate Trump.
"I was the person who made the call," he said. "I didn't run it upstairs to Roger Ailes or others. It was an easy call to make as a senior editor there. That's what I did. I didn't do it to protect Donald Trump. Even though we had a story written, it was nowhere near being something that would have passed muster."
Fox News wasn't the only outlet that passed on the Stormy Daniels bombshell. Both Slate and the Daily Beast were working on stories about the alleged relationship in October 2016.
Jacob Weisberg, head of the Slate Group, had an interview with Stormy in October 2016 in which she confirmed the relationship with Trump. But according to Slate editor in chief Julia Turner, Stormy requested payment for her account — which the website was unable to independently verify — and the report was eventually spiked.
[image via screengrab]
—
Follow Aidan McLaughlin (@aidnmclaughlin) on Twitter
Have a tip we should know? tips@mediaite.com
Aidan McLaughlin - Editor in Chief