Fox News Research: Trump's First Year in Office Worst For Job Growth Since 2010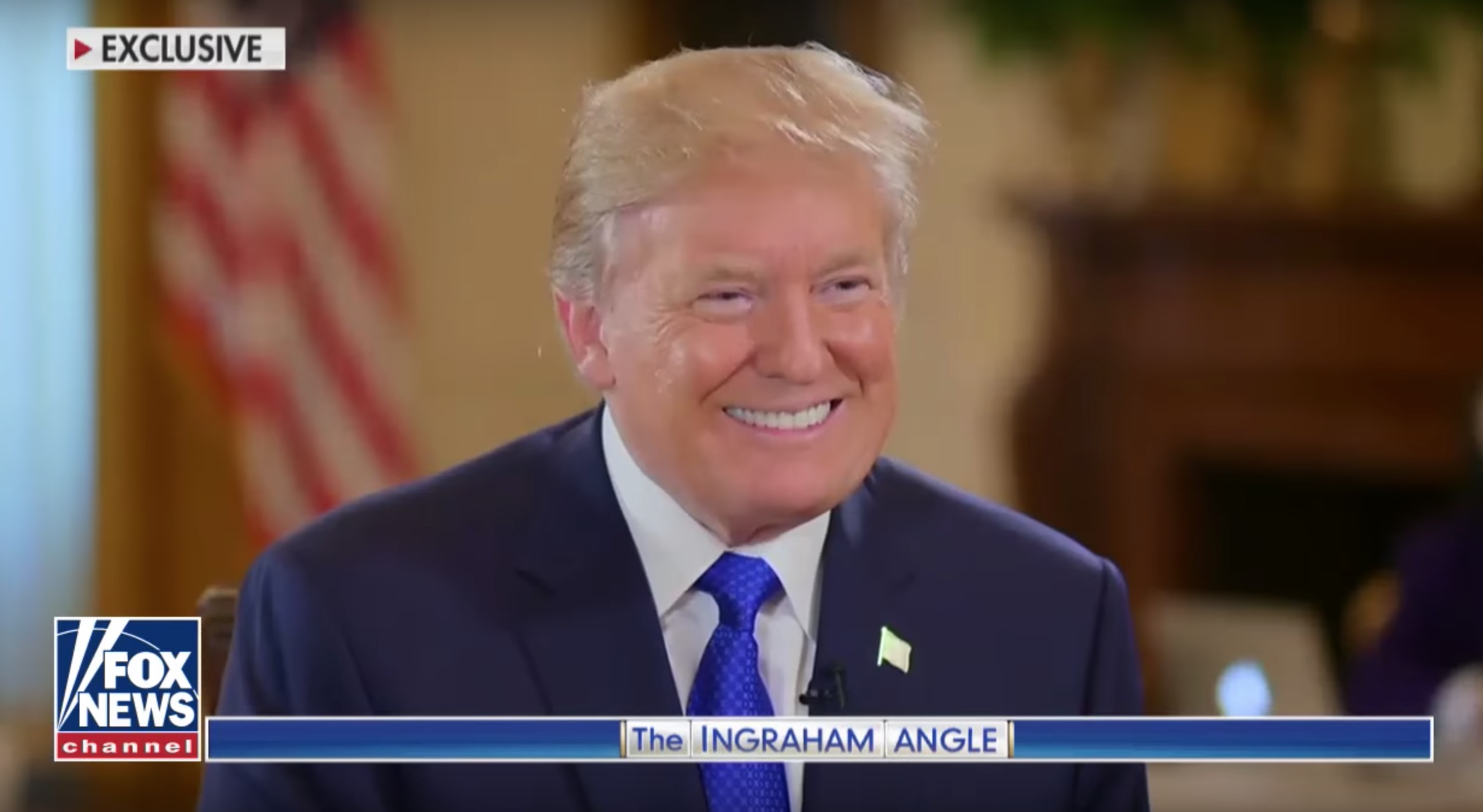 The Bureau of Labor Statistics released December's job numbers today, showing that the economy gained 148,000 jobs. While it represented another month of sustained job growth, and the unemployment rate stayed steady at a low 4.1%, the numbers did come in below expectations. And due to the less than stellar growth in December, 2017's numbers revealed a somewhat harsh reality that even Fox News couldn't ignore.
Despite President Donald Trump and his allies boasting that the president's agenda has immediately resulted in stock market surges and job gains, the truth is that 2017 resulted in the slowest year for job growth since 2010. This morning, the Fox News Research Twitter account sent out the following tweet showing recent year-by-year comparisons:
Average Monthly #Job Gains
-by year

•2017: 171,000
•2016: 187,000
•2015: 226,000
•2014: 250,000
•2013: 192,000
•2012: 179,000
•2011: 174,000
•2010: 88,000#JobsReport

— Fox News Research (@FoxNewsResearch) January 5, 2018
The fact that Fox News, a network that has continuously touted the economy under Trump, sent out the tweet wasn't lost on some folks.
Trump is responsible for the lowest job growth since 2010. Even Fox News can't lie about how bad it is. #JobsReport https://t.co/J4BlsGwwkA

— Michael Skolnik (@MichaelSkolnik) January 5, 2018
The brave rogue who controls the Fox News Research Twitter account is clearly part of the DEEP STATE too because they keep sharing so-called "FACTS" https://t.co/7JQZwk3fIv

— Brian Klaas (@brianklaas) January 5, 2018
Sorry @realDonaldTrump – you ain't doing any better on jobs. Even @FoxNews knows that. https://t.co/Rerxadr9Zl

— Beau Willimon (@BeauWillimon) January 5, 2018
2 million new jobs were created in 2017, the least jobs created in the last 6 years.
2017 – 2.0M
2016 – 2.2M
2015 – 2.7M
2014 – 3.0M
2013 – 2.3M
2012 – 2.1M

And for Trumpers, if you don't believe me, how about Fox "News" https://t.co/iVH564bz54

— Facts Do Matter (@WilDonnelly) January 5, 2018
Trump has devoted quite a bit of Twitter activity to boasting about his impact on employment, stating late last month "jobs are kicking in and companies are coming back" while tweeting right after Christmas that 2018 will be a great year for jobs. He's also regularly tweeted that jobs are returning due to him.
[image via screengrab]
—
Follow Justin Baragona on Twitter: @justinbaragona
Have a tip we should know? tips@mediaite.com